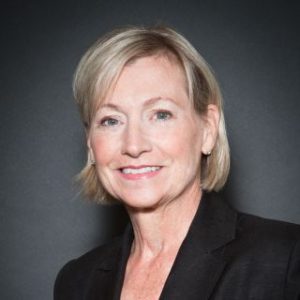 Education Report introduction by Dr. Patricia Houston, vice-president, education.
Med schools respond to urgency for reform in Indigenous health care
Medical schools pivot to prepare and protect students for front-line work
'The kind of doctor I want to be': U of T Medicine grad Chika Oriuwa on becoming an advocate for diversity
Biography
Patricia Houston is a professor, staff anesthesiologist, vice-president of education at St. Michael's Hospital, Toronto, and past vice-chair of education in the Department of Anesthesia at the University of Toronto. She graduated in medicine from the University of Toronto and completed her anesthesiology residency in Toronto. She oversees the education portfolio which encompasses activities for students across all health professions, continuing education for hospital employees and physicians, the Patient and Family Education Program, the Center for Faculty Development, the Allan Waters Family Simulation Center, the Health Sciences Library, eLearning and Telemedicine. She held the position of acting vice dean, Undergraduate Medical Education for a six-month period in 2012-13 and is the past president of the Canadian Anesthesiologists Society. She was anesthetist-in-chief at St. Michael's Hospital from 2000 to 2012 and medical director of perioperative services from 2001 to 2009. Houston holds an M.D. and master's degree in education from the University of Toronto and is a fellow of the Royal College of Physicians and Surgeons of Canada. She is currently enrolled in a graduate certificate in executive coaching at Royal Roads University.