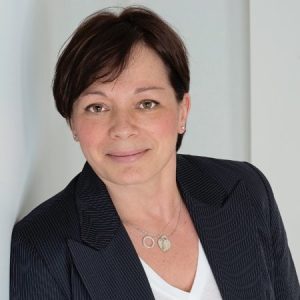 Sue Britton speaking in Switzerland as part of a Canadian delegation attending the Fintech+ conference, Oct. 1 & 2, 2018.
Canada's Role in the Global Fintech Industry with Sue Britton, CEO & Founder of FGS
Biography
As CEO & Founder of FGS, Sue is passionate about working with all sizes of companies in FinTech to help them accelerate growth and innovate new business techniques. Sue was Head of Innovation for D+H (now Finastra), SVP and GM of a startup business unit she created for Broadridge that grew to $40 Million in revenue in 24 months, and has spent 25 years in various corporate executive positions and new startup roles.