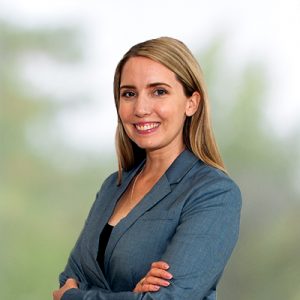 Health, Well-being and Leadership at Work
Nasty coaches and the damage done
Become a better leader, this very moment
Smith School of Business- Smith Business Insight, September 3, 2018Online
URL: https://smith.queensu.ca/insight/articles/become_a_better_leader_this_very_moment
The practice of mindfulness has a positive impact on transformational leadership – but it's not a cure-all. Practising mindfulness may help individuals become better and more responsive leaders by training them to focus their attention on the issues at hand while tuning out background noise.
Mindfulness may better enable leaders to see situations for what they are and respond appropriately.
Work and Sleep Research Insights for the Workplace
by Julian Barling, Christopher M. Barnes, Erica Carleton, and David T. Wagner
Oxford University Press
April 7, 2016
9780190217662
Sleep disorders and disruptions are commonly associated with negative mood, hostility, poor concentration, and ego depletion. And while researchers have long investigated the widespread negative effects of shift work on individuals, the knowledge derived from these studies is rather limited to those with non-linear work schedules. However, whether employees are clocking in a normal 9-5 or trudging through the graveyard shift, sleep is a crucial activity for us all. If the quantity and quality of our sleeping patterns are disrupted, the consequences affect not only the employee but for the organization they work for, as well.
Work and Sleep: Research Insights for the Workplace addresses the effects of sleep on employee and organizational functioning, and the impact of common work experiences on a night's rest. With a team of influential organizational psychologists at the helm, the editors lead a group of expert contributors as they each explore the issues that, regardless of industry, matter in work force well-being today.
Biography
Dr. Carleton's research interests include leadership and employee health and well-being. She is fascinated by leadership behaviours and what predicts high- and low-quality leadership. She is also interested in women and leadership and the barriers women face to obtaining and maintaining leadership positions. Her interest in employee well-being has led her to investigate the non-work antecedents of well-being, especially different physiological and psychological predictors, such as sleep. She conducted her dissertation research on sleep, well‐being and leadership. She is a co‐editor (with Julian Barling, Christopher Barnes and David Wagner) of the book Sleep and Work: Research Insights for the Workplace (Oxford University Press, 2016). Prior to joining the Edwards School of Business in July of 2016, she was a Postdoctoral Research Fellow at the Ian O. Ihnatowycz Institute for Leadership in Ivey Business School at Western University. She completed her PhD in Organizational Behaviour at the Smith School of Business at Queen's University.