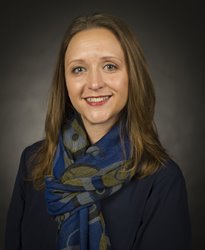 Sheila Garland
Assistant Professor, Faculty of Medicine, Memorial University of Newfoundland
Psychosocial Oncology, Insomnia and Sleep Disturbances, Cancer treatment side effects (fatigue, cognitive problems, sexual function, etc), Mind-body Interventions, Stress and Health, Behavioural Clinical Trials
This video is part of the Cancer Transitions series from CancerControl Alberta. In this video, psychologist and sleep specialist, Dr. Sheila Garland, explains some of the causes of sleep problems during cancer treatments and recovery. She closes by giving us practical tips and tools on how to sleep better.
Indigenous health care calls for trust, respect: Memorial University professor
Trouble sleeping? Don't worry — it's totally normal during tough times, expert says
Biography
Dr. Sheila Garland is a registered Clinical Psychologist and an Assistant Professor in the Department of Psychology at MUN. She is cross-appointed to the Division of Oncology. She completed her PhD in Clinical Psychology at the University of Calgary. She was awarded a 3-year Bisby Post-Doctoral Fellowship, a prize given to the top-ranked application by the Canadian Institute for Health Research. She received post-doc training in Behavioral Sleep Medicine at the Perelman School of Medicine at the University of Pennsylvania in Philadelphia. With grants from Memorial University and the Beatrice Hunter Cancer Research Institute, Garland is currently conducting prospective research to determine whether poor sleep is a risk factor for the development of cognitive impairment in newly diagnosed men with prostate cancer and women with breast cancer. She has received funding from NL SUPPORT and the Collaborative Applied Research in Economics (CARE) program at MUN for a patient-oriented collaborative study with Young Adult Cancer Canada to examine the physical, social, psychological, and financial impact of cancer in young adults. Garland is also a co-investigator on a 3-year comparative effectiveness trial of acupuncture and cognitive behaviour therapy for insomnia in cancer patients, funded by the Patient Centered Outcomes Research Institute in the USA. She is also co-investigating a randomized placebo controlled trial of light therapy for cancer-related fatigue funded by the Canadian Cancer Society Research Institute.