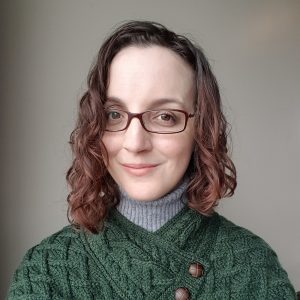 Presented as part of a Midweek Lenten Worship series on Reimagining Church
St. Mark's Anglican Church, St. John's
Wednesday, April 10, 2019
Presented as part of the Digital Classicist Berlin series
German Archaeological Institute
Monday, November 27, 2017
Presented at the launch of NL's 2017 Vital Signs
Thursday, October 19, 2017
Presented at the Interdisciplinary Workshop Cleaning and Value
Goethe University of Frankfurt am Main
Friday, June 9, 2017
Presented at the launch of NL's 2016 Vital Signs
Tuesday, October 4, 2016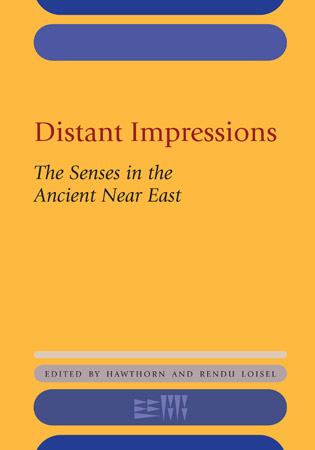 Distant Impressions: The Senses in the Ancient Near East
by Ainsley Hawthorn and Anne-Caroline Rendu Loisel
Eisenbrauns
June 24, 2019
978-1-57506-967-8
Nihil est in intellectu quod non sit prius in sensu – "There is nothing in the intellect that is not first in the senses."
Although we often treat the senses as though they are immutable, fundamental properties of our physiology, the way we parse our sensory experiences is dictated by our cultural context. Accordingly, the essays in Distant Impressionsexplore the social aspects of sensation in the ancient Near East, inviting the reader to move beyond the physiological study of sensation to an examination of its cultural meanings.
The essays in this book approach the question of sensory experience in ancient Near Eastern societies from philological, literary, art historical, and archaeological perspectives. They address the means of sense perception (such as vision, hearing, and smell) and the objects of perception (such as light, noise, and odor), examining the senses within religious, political, and social frameworks. The first part looks at the monumental architecture, bas-reliefs, and tablets of the Neo-Assyrian period, while the second explores sensory dimensions of the built environment and textual representations of sensation in other times and places, such as Neolithic northern Mesopotamia and Hittite Anatolia. Building on recent scholarship that focuses on the social aspects of sensation in history, Distant Impressions brings this approach to bear on ancient Near Eastern studies for the first time.
In addition to the editors, the contributors include Elke Friedrich, Sara Manasterska, Alice Mouton, Kiersten Neumann, Ludovico Portuese, and Diana Stein.
Biography
Ainsley Hawthorn is an author and cultural historian based in St. John's, Newfoundland and Labrador. She holds a Ph.D. in Near Eastern Languages and Civilizations from Yale University, and her areas of expertise include the ancient Middle East, Middle Eastern dance, the history of writing, religious history, and the cultural history of the senses.
She served for five years as Executive Director of the Community Foundation of Newfoundland and Labrador, where she co-founded and co-produced Newfoundland and Labrador's annual Vital Signs report, a foundation-university partnership project that presents research data relevant to quality of life in a reader-friendly format. 100,000 copies of the report are distributed province-wide each year.
Hawthorn is a columnist for CBC, has contributed to The Globe and Mail, The National Post, and the Newfoundland Quarterly, and is currently completing her first non-fiction book, The Other Five Senses. She is also a textile artist and a teacher and performer of Middle Eastern and international folk dance.