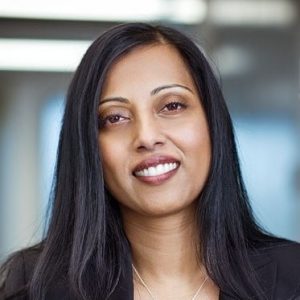 Are you ready to Power the Digital Economy in Canada? The disruptive technologies of the Digital Economy are challenging companies to think and act differently. Unlock new opportunities and make the most of this digital revolution.
By Susan Uthayakumar – Country President of Schneider Electric Canada.
https://www.schneider-electric.ca/en/...
Digital solutions can help tackle global energy dilemma
We must make the pandemic a catalyst for tomorrow's smart cities
Biography
Susan Uthayakumar is the Country President for Canada responsible for the entire operation of Schneider Electric Canada. Previous to this role, she worked in a variety of roles including leading National Sales; leading the Building Business Unit in Canada, Finance leadership roles in the U.S. and Canada and leading Acquisitions for North America. In her 13-year tenure with Schneider working in both Canada and the U.S., Uthayakumar has been a key player in transforming the company from a product manufacturer to a specialist in energy management and efficient technologies. Prior to this, she led Strategy and Mergers & Acquisition projects globally with McCain Foods Limited, an international leader in the frozen food industry employing over 20,000 people and operating 57 production facilities in six continents with annual sales of $6 billion. She also held positions of increasing responsibilities with Deloitte, a global advisory firm. She holds Board positions with Canadian Manufacturers and Exporters, Electrical Federation of Canada, and the France-Canada Chamber of Commerce.
Uthayakumar has an Executive MBA from the Kellogg School of Management at Northwestern University with a focus on international business practices. In addition, she holds a Master of Accounting (MAcc) and a Bachelor of Arts degree from the University of Waterloo. She has also completed the Women's Senior Leadership Program and Executive Scholar Certification from the Kellogg School of Management, as well as the Chartered Accountant (CA) and Certified Public Accountant (CPA) designations.