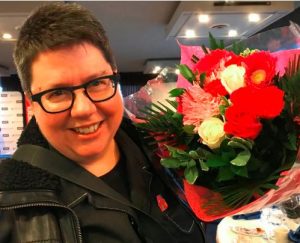 A video interview with Julie Rak about her passion for mountaineering writing by women, popular memoir and the power of social media.
Opinion: Don't lose sight of U of A's public interest mandate
Major in monster? Unexpected offerings at the University of Alberta
How nice are Canadians, really? Reckoning with racism, police use of force tests long-standing myths
Biography
Julie Rak is a Professor of English and Film Studies in the Faculty of Arts at the University of Alberta. She lives and works on Treaty 6 and Metis territory. Her major areas of research are auto/biography and life writing, popular culture and North American literature. Rak's other interests include book history and publishing, as well as online forms of identity construction and graphic memoirs. She is committed to researching what ordinary people think, do and write about their lives.
Rak is the recipient of numerous awards including The Killam Annual Professorship, University of Alberta, 2017-2018 and The Hogan Prize for the essay "Radical Connections: Genealogy, Small Lives, Big Data," A/B: AutoBiography Studies special issue "Excavating Lives." 32.3 (Spring 2017): 479-497. Her main areas of research are auto/biography or life writing studies, English Canadian literature, and Canadian culture. She has secondary interests in print culture and book history, and social media.