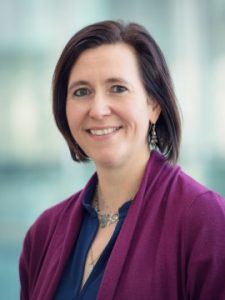 Dr. Catharine Winstanley was named a 2020 Member of the College of New Scholars, Artists and Scientists by the Royal Society of Canada.
Dr. Winstanley, a professor in UBC's department of psychology and a researcher at the Djavad Mowafaghian Centre for Brain Health, explores the neurobiology of impulsivity and decision making to improve treatments for addiction and compulsive disorders.
The College of New Scholars, Artists and Scientists is Canada's first national system of multidisciplinary recognition for the emerging generation of Canadian intellectual leadership. Its Members provide the RSC with a multigenerational capacity to help Canada and the world address major challenges and seize new opportunities including those identified in emerging fields.
The 2020 Fellows have been elected by their peers in recognition of outstanding scholarly, scientific and artistic achievement. Election to the academies of the Royal Society of Canada is the highest honour a scholar can achieve in the Arts, Humanities and Sciences.
Maine marijuana shops report brisk business despite pandemic
Maine cannabis stores thrive even in the pandemic
Biography
Dr. Catharine Winstanley is a Professor in the Department of Psychology and a member of the Centre for Brain Health at the University of British Columbia. She investigates the brain mechanisms involved in impulse control. Defects in higher-order cognitive functions such as impulse control are involved in gambling and substance abuse problems. Her research has also shown that traumatic brain injury and Parkinson's disease can also result in cognitive dysfunction. By using a multidisciplinary approach combining molecular biology techniques with pharmacological approaches and behavioural testing, Winstanley's Laboratory of Molecular and Behavioural Neuroscience has uncovered some of the factors and mechanisms underlying impulse control. She is the recipient of numerous awards including the Canadian Institutes of Health Research New Investigator Award (2008) and the Michael Smith Foundation for Health Research Scholar Award (2008).