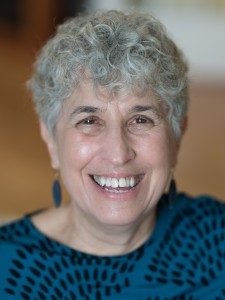 After retiring from her UBC profession 2 years prior, Rhea Tregebov took advantage of retirement and finished her second novel! Leah Bolton heads to the book launch party in Vancouver...
We are living in unusual times, and people around the world are turning to scholars for guidance on how to respond to COVID-19: how to "flatten the curve", how to survive social isolation, and what to read. We asked humanities scholars to give their perspectives on "Life in a time of COVID" by sharing their stories and creative works. Rhea Tregebov, Associate Professor Emerita of the Creative Writing Program at the University of British Columbia discusses two poems: "Shift" (2004) and "Talk: Karma" (unpublished).
"It's about those moments when the boundaries between the individual and the stranger are broken, and a connection is made, and those connections seem both particularly dangerous and particularly important now."
Quarantine reading list: What Canadian authors would pick to read if they were isolated because of coronavirus
Why I stopped reading – and came back to – books about the Second World War
Gripping new novel looks at how a violent event gives a woman her life
Biography
Rhea Tregebov is the author of poetry, fiction, and children's picture books. She has also edited a number of anthologies. In June, 2017, she retired from the Creative Writing Program at the University of British Columbia, Vancouver, Canada, where she taught poetry, children's literature, fiction, and literary translation. She is now an Associate Professor Emerita. Her work has received a number of literary awards, including the J. I. Segal Award for fiction, the Pat Lowther Award, the Prairie Schooner Readers' Choice Award, and the Malahat Review Long Poem Award.