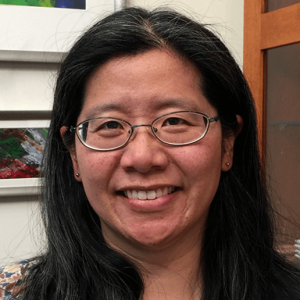 Montreal candidates' debate addresses concerns of city's Chinese community
'What part of hospital don't you understand?': New MUHC CEO grilled about patients' concerns
Global News, June 15, 2018Television
URL: https://globalnews.ca/video/rd/1256928835785/?jwsource=cl
After nearly two years of interim leadership, the McGill University Health Centre has a new full-time CEO. As Global's Billy Shields reports, Pierre Gfeller was at the Montreal General Hospital to field questions about problems plaguing the network.
Journal of Health Design, August 19, 2020Radio/Podcast
URL: https://www.journalofhealthdesign.com/JHD/podcasts/view/304?
This podcast talks about why I became a part of my local children's hospital Family Advisory Forum and some highlights on my journey thus far. The democratization of healthcare through patient and community engagement is important!
Whether for removing barriers such as parking fees or inclusion of disabled people in emergency simulations, the voice of patients and families count!
Building a nation of partners for Canada's Health Systems: Emergence of a peer community of practice for patient partners
by Carolyn Canfield, Alies Maybee, Amy Ma
Toolkit on Patient & Public Engagement in Choosing Wisely International Campaigns
by Anna Kurdina, Karen Born, Wendy Levinson, Amy Ma, Todd Sikorski
Biography
Amy Ma is a Patient and Public Advisor with Choosing Wisely Canada. She began her journey in empowering the patient voice in 2013, when she became a member of the Montreal Children's Hospital's Family Advisory Forum. She was elected co-chair of McGill University Health Centre's Central Patients' Committee in November 2014.
Ma actively collaborates with the hospital ombudsman, administrators and clinicians to bring about improvements to quality and service. Her experience as a parent of a child with a health issue motivates her to harness patient and family voices as a force for positive change in the healthcare system.
Past Talks
Panelist - Patient Advisor Leadership Bootcamp
Health Quality Transformation, hosted by Health Quality Ontario
Toronto, Ontario, October 17, 2018
Panelist - Complaints Management for Marginalized or Specific Patient Groups
Canadian Patient Relations Conference
Toronto, Ontario, March 31, 2016
Panelist - The Power of Relationship-Centred Communication in Healthcare
Inaugural Lecture on Enhancing Patient-Centred Care, St. Mary's Hospital & McGill University
Montreal, Quebec, April 22, 2015