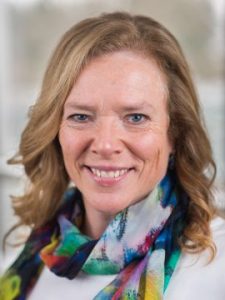 Kathryn Harrison: About all those acronyms at a climate conference
The Liberals promised help for oil workers as their jobs disappear. So where is it?
Canada finally has a climate plan that will let it meet its carbon targets by 2030
Biography
Kathryn Harrison is Professor of Political Science at the University of British Columbia. She has a Bachelor's degree in Chemical Engineering from the University of Western Ontario, Master's degrees in Chemical Engineering and Political Science from MIT, and a PhD in Political Science from UBC.
Dr. Harrison studies environmental, climate, and energy policy, federalism, and comparative public policy. She is the author of the book Passing the Buck: Federalism and Canadian Environmental Policy and co-author of Risk, Science, and Politics. In addition, she has edited or co-edited several volumes, including Racing to the Bottom? Provincial Interdependence in the Canadian Federation, and Global Commons, Domestic Decisions: The Comparative Politics of Climate Change. She has published over 50 chapters in edited volumes and journal articles, including in the Canadian Journal of Political Science, the Canadian Journal of Economics, the Journal of Policy Analysis and Management, and Global Environmental Politics.
Harrison is a regular commenter in print and broadcast media, and has written numerous op-eds published in the Vancouver Sun, Globe and Mail, and Macleans. She has advised local, provincial, and national governments.