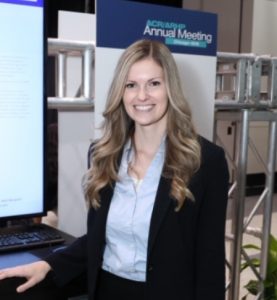 Danielle Rice
PhD Candidate, Therapist, McGill University; Ottawa Hospital Research Institute; The Emotional Health CBT Clinic
Mental Health, Mental Health and Addictions, Substance Use Among Children and Youth, Depression, Psychology, Improving Quality and Methods of Research, Knowledge Synthesis, Systematic Review
Will people ever feel comfortable in large crowds again?
Suicide is preventable, but experts say we need better data and more support
Fear around hugging, touching could be long-term consequence of COVID-19 pandemic, psychologists say
Biography
Ms. Danielle Rice is a PhD Candidate in Clinical Psychology at McGill University. She received a Vanier Graduate Scholarship and a Health Systems Impact Fellowship, two national awards recognizing the next generation of leaders in healthcare research and policy. She provides psychotherapy to individuals with mental health or addiction concerns in hospitals and private practices in Montreal. With over 50 peer-reviewed articles, her research focuses on mental health and health psychology with a focus on replicability and applicability of research.
Rice is a fellow at the Canadian Institutes for Health Information, where she works with the Canadian Population Health Initiative team on work related to mental health and addictions. She has a Bachelor of Arts in Psychology from the University of Waterloo, a Masters of Science in Psychology from McGill University.