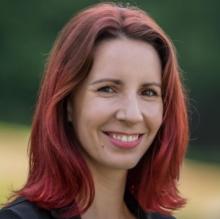 The Supreme Court's Jarvis ruling delivers a win for privacy, but it's a missed opportunity for equality
'Revenge porn' law focuses too much on privacy: UBC student
'Revenge porn' is more than a privacy violation
A "Reasonable" Expectation of Sexual Privacy in the Digital Age
by Moira Aikenhead
Published by Dalhousie Law Journal
May 1, 2019
Two Criminal Code offences, voyeurism, and the publication of intimate images without consent, were enacted to protect Canadians' right to sexual privacy in light of invasive digital technologies. Women and girls are overwhelmingly targeted as victims for both of these offences, given the higher value placed on their non-consensual, sexualised images in an unequal society. Both offences require an analysis of whether the complainant was in circumstances giving rise to a reasonable expectation of privacy, and the use of this standard is potentially problematic both from a feminist standpoint and in light of the rapidly evolving technological realities of the digital age. This article proposes a feminist-inspired, technology-informed approach to the reasonable expectation of privacy standard in relation to these offences, and examines the extent to which the Supreme Court of Canada's recent voyeurism decision, R. v. Jarvis, aligns with this approach.
URL: https://papers.ssrn.com/sol3/papers.cfm?abstract_id=3388378
Non-Consensual Disclosure of Intimate Images as a Crime of Gender-Based Violence
by Moira Aikenhead
Published by Canadian Journal of Women and the Law
March 1, 2018
Bill C-13 introduced new Criminal Code provisions prohibiting the publication of intimate images without the consent of the person depicted. Women and girls are overwhelmingly the victims of this behaviour, which is premised upon their objectification. This article analyzes this crime as a form of gender-based violence and considers, based on the legislation and the limited case law, whether, and to what extent, judges may ignore the gendered context of the crime or blame women for their own victimization. The over-emphasis on victims' privacy expectations in the legislative provisions has resulted in judges conceiving of this crime in early cases primarily as a violation of privacy rather than as a crime of sexualized gender-based violence. Judges in future cases must not lose sight of the gendered nature of this crime and its harms and should adopt a dignity-based approach to privacy to ensure women do not easily lose the ability to control the dissemination of their intimate images.
URL: https://www.utpjournals.press/doi/pdf/10.3138/cjwl.30.1.117
Biography
Moira Aikenhead is a PhD candidate at the Peter A. Allard School of Law at UBC, researching technology-facilitated violence; in particular the role played by digital technologies in intimate partner violence. She has published articles in peer-reviewed legal journals and presented at academic conferences on these topics. She has taught Legal Research and Writing courses at UBC Law, as well as multiple courses on the Canadian legal system for Simon Fraser University's Criminology Department. She is the graduate student member of the Steering Committee for the Centre for Feminist Legal Studies at UBC. Prior to commencing her PhD, Aikenhead obtained her LL.M. at UBC Law, and her Juris Doctorate from the University of Victoria. She previously practiced law in the Labour and Employment Group of Bull, Housser, and Tupper LLP in Vancouver (now Norton Rose Fulbright).
Past Talks
Presentation - Sexual Privacy in the Digital Age
UBC Interdisciplinary Legal Studies Graduate Conference
Peter A Allard School of Law, the University of British Columbia, May 11, 2018
Research Grants
Joseph-Armand Bombardier Canada Graduate Scholarship - Doctoral
Organization: Social Sciences and Humanities Research Council of Canada (SSHRC)
Date: April 26, 2018
Grant amount: 105,000
Details:
The Joseph-Armand Bombardier Canada Graduate Scholarships Program (CGS)—Doctoral Scholarships and SSHRC Doctoral Fellowships aim to develop research skills and assist in the training of highly qualified personnel by supporting students who demonstrate a high standard of scholarly achievement in undergraduate and graduate studies in the social sciences and humanities.