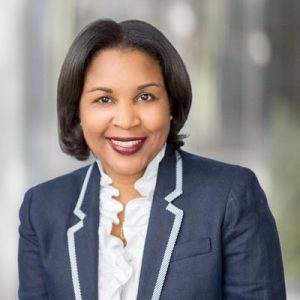 Most new Order of Canada appointees are white men, despite diversity-boosting efforts
Rejection letter ESDC sent to Black organizations 'completely unacceptable': Hussen
Biography
Velma Morgan is a leader with proven experience in creating and implementing policies and programs in the Provincial government and education. Her comprehensive knowledge of government and public policy allows her to quickly decipher and analyze complex issues and contribute positively to a solution.
Morgan has been involved as a volunteer in Municipal, Provincial and Federal election campaigns since she was in Grade 9. She has worked in senior positions, for the Provincial government in five ministries and for four Cabinet Ministers. Her work included, working on the highly successful Pan/Para Pan-American Games, overseeing the creation of the government's first sports plan in 20 years entitled Game ON and the creation and passing of two legislations: The Ontario Immigration Act and Ontario Black History Month. She oversaw for the Provinces, Youth Justice Transformation Strategy and the Youth Opportunities Strategy that provide youth in underserved communities, employment and entrepreneur opportunities. She also leads initiatives outside the mandate of the Ministry such as the first ever Black Leaders Summit in Nova Scotia and roundtables with various communities.
Morgan is a qualified educator. She is the co-author of a document entitled "Blurred Vision" that provides strategies to educators on how to harness diversity within the classroom and school system. She wrote an on-line course for the Toronto District School Board entitled "Successful Teaching in a Culturally Mosaic Classroom". She also contributed to the book "Brave New Teachers: Doing Social Justice Work in Neo-liberal Times", with her piece on "Making Literacy Work for Everyone". Through her positions in the Provincial government and work in education, she ensured that the voices of marginalized communities were reflected in policies and government's communications. She helped strengthen collaborative ties between Black communities and government in new and innovative ways. Community and business leaders of a variety of backgrounds, regularly solicit Morgan to deliver results in the area of policy, community and social development.
She is currently the Chair of Operation Black Vote Canada where she has initiated programs for Black women and youth interested in politics. She is also involved in a myriad of community and not-for-profit associations. Some of her roles include: City of Toronto Canada 150 Committee, Advisor, Jean Augustine Chair in Education, Community and Diaspora , Former Chair of Election Readiness, Equal Voice Toronto Chapter, former National Board Member of Equal Voice, Black Experience in Toronto Project; former Board Member of Big Brothers and Big Sisters of Toronto, several board positions in the John Brooks Community Scholarship Foundation, advisory board, Innoversity - Roadmap 2030 conference, advisor and planning committee member, GTA Political Summit, Canadian Centre for Political Leadership, and she continues to participate in election campaigns at the Municipal, Provincial and Federal levels across Ontario and she champions the need for more women and visible minorities run in winnable ridings in elections. She is committed also to ensuring that voices in marginalized communities are reflected in everything that she is involved with. Morgan is the recipient of the John Brooks Community Foundation Scholarship Fund Community Service Award, the TNT Eagles Community Service Award, the Ontario Ministry of Citizenship and Immigration Volunteer Award for her service, commitment to youth and her community, the Canadian International Black Women's Enterprise 100 Black Women to watch 2015 and 100 Accomplished Black Canadian Women, 2018.