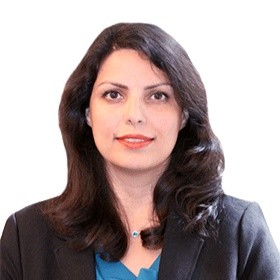 The University of Guelph's PhD in Economics program gives students the tools they need to become independent and skilled researchers, in preparation for careers in academia, public or private sector. Watch PhD candidate Parisa Mahboubi as she shares her research and graduate student experience at the University of Guelph alongside, Economics and Finance professor, Thanasis Stengos.
2018 Queen's International Institute on Social Policy
"The Future of Work: What Do We Do?"
Session 5: The Future of Work and Social Cohesion
https://www.queensu.ca/qiisp/
Speaker:
Parisa Mahboubi, Senior Policy Analyst, CD Howe Institute
Canada must put the emphasis on economic immigration
Zeroing in on Canada's literacy and numeracy skills
Gig workers need more than temporary government relief programs
Biography
Parisa Mahboubi is a Senior Policy Analyst and leads the C.D. Howe Institute's Human Capital Policy Council. Her research interest focuses on social policy with a concentration on demographic, skills, education, and labour market concerns. In addition to authoring research studies, she regularly writes a column for the Globe and Mail's business section. Prior to joining the C.D. Howe Institute in 2016, Mahboubi worked at the Statistics Canada Research Data Center, and as an Instructor and Research Assistant at the University of Guelph while completing her PhD studies. She has a Bachelors of Science and a Masters of Science in Economics from Shiraz University located in Iran, and a Masters of Arts and a PhD in Economics from the University of Guelph.