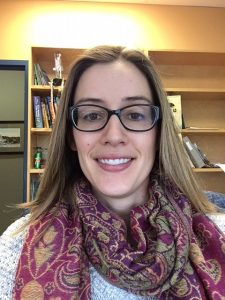 Are you aware that the registered dietitian profession is over 81% white? Source: Commission on Dietetic Registration.
Do you know there's a need for diversity in dietetics, and do want to be a part of change?
Do you question if your dietetic practice is culturally competent? WATCH until the end for this!
Using humour and a light hearted approach, registered dietitian Michelle Jaelin discusses diversity in dietetics, addressing topics including:
- How to engage better with people who are not like you
- How to become more culturally aware/competent
- What you can do to help the movement to create more diversity within the dietetic profession
Tax on sugary drinks could hurt Indigenous communities: study
Would you cut down on sugary drinks if they carried special tax? U of M researcher asks
Biography
Dr. Natalie Riediger is an Assistant Professor in the Department of Food and Human Nutritional Sciences and CIHR Early Career Investigator (2018-2021). She completed her PhD in the Department of Community Health Sciences, University of Manitoba in February 2015 earning the Governor General's Gold Medal. Riediger's research areas of interest include food and nutrition policy, food security, social nutritional epidemiology, Indigenous health, and health equity. She uses a variety of research methods, including community-based participatory approaches, qualitative-, quantitative-, and mixed-methods. Specifically, Riediger conducts analysis of Statistics Canada datasets (Canadian Community Health Survey, Canadian Health Measures Survey), and linked USDA health and food systems data.