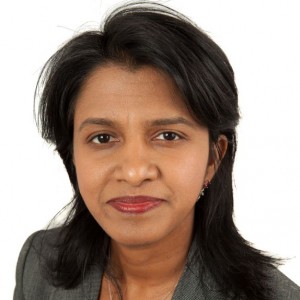 Lakshmi Baskaran
Vice-President of Engineering, Leonardo Worldwide Corporation
If you are looking for a guest to speak about
- Technology (Startup, Tech Entrepreneurship, Product Development)
- Tech Leadership
- Women Empowerment
Please send me an email on venkatlakshmi.b@gmail.com or send me a text on +1 6478285693 (Canada). I am available to speak in a short notice.
URL: https://markstruczewski.com/lakshmi/
In this podcast interview, we discuss variety of topics including technology, productivity enhancing tools and women empowerment. I also speak about how I structure my typical work day. I share my insights on what I missed growing up and what I tell my younger self.
Biography
Lakshmi Baskaran is a corporate leader, entrepreneur, and the mother of a wonderful five-year-old girl. Throughout her exciting career, she has built and managed high performing Engineering Teams for established corporations and startups alike. She is a global leader and has spent the last two decades of her career working in senior executive roles in North America, Europe, Australia, and Asia.
Lakshmi is currently the VP of Engineering at Leonardo, a technology company based in Toronto, that helps hotels, hotel chains, and travel websites deliver better travel experiences online through industry leading technology solutions. While Lakshmi continues to help Leonardo realize their goals, she is also chasing her entrepreneurial dreams. She is currently working on a startup that builds a platform connecting home cooks with food connoisseurs. After successful beta testing in Asia, she aims to scale the business globally.
Lakshmi participates and leads initiatives to champion Women in Tech.
Her friends call her a human robot. She has hundreds of ideas and she always seem to be experimenting one tenth of them.
She speaks in tech conferences and participates in tech panels. She also gives interviews to tech podcasts.
She writes in Medium about Tech and Leadership
https://medium.com/@lakshmibaskaran