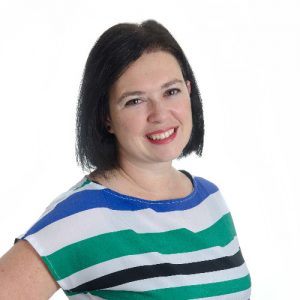 Jenna Morton
Writer / Podcaster / Digital Media Company Owner, Pickle Planet Moncton
Jenna Morton connects family with community, showing how pride in where you live builds resilience, creativity, economic opportunity, and more. She is a career journalist and communicator, known in New Brunswick as the founder of Pickle Planet Moncton, a digital media company & community-building initiative launched in 2015.
Hiking Day is a Cape Breton tradition that promotes unstructured play
Brunswick News, May 19, 2019Print
URL: https://pickleplanetmoncton.com/2019/05/19/hiking-day-cape-breton-unstructured-play/
Hiking Day was not so much an occasion focused on promoting physical activity or admiring nature, but more about getting the kids out of the house. Not the family – the kids. This was a day when we as children pushed the boundaries of unsupervised adventure. We organized 'hikes' that saw us spending the day out and about, picnic snacks at the ready, and nary an adult in sight.
Pregnancies from hell: Twin-to-Twin Transfusion Syndrome
How To Get Kids To Wear Masks
Biography
Jenna Morton is a Canadian journalist with more than two decades of work in print, broadcast, and digital media. She's been featured nationally by Today's Parent, the Globe and Mail, Global TV, CBC Radio, and extensively throughout regional media. Her parenting resource, Pickle Planet Moncton, has been connecting families with each other and their community since 2015. She is the co-host of the Pickle Planet Podcast, which airs daily on RogersTV in New Brunswick.
Morton wrote a weekly syndicated op-ed column for Brunswick News for three years. She was the contributing editor of Family 1st/Famille en premier, New Brunswick's free, bilingual parenting magazine. She also hosted & produced two podcasts focusing on premature infant care, with the Canadian Premature Babies Foundation & the Canadian Association of Neonatal Nurses, based on her experiences as a mom to twin boys born at 32 weeks after Twin to Twin Transfusion Syndrome.