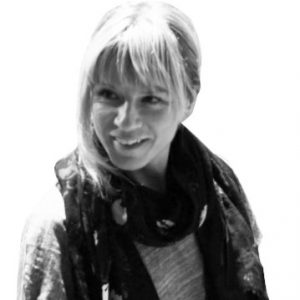 Marc Montgomery interviews Marie Eve Vaillancourt, Exhibitions and Development Manager | Juno Beach Centre Association. Radio Canada International, Montreal April 4 2019.
VE-Day 75th: Pandemic forces move to online commemoration
Biography
Marie Eve Vaillancourt is the Exhibitions and Development Manager at Juno Beach Centre Association. Her approach is to bring out the essence of contents and sites to create experiences that transform and challenge our initial outlook. She is drawn to the interplay between human experiences of the past and present, and how the creation of knowledge leads us to have resounding, meaningful experiences.