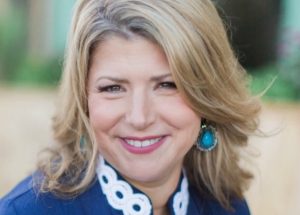 Jenifer Bartman
Founder & Principal, Jenifer Bartman Business Advisory Services
Venture capital, Business, Family business, Small business, Growth strategies, Business planning, Investor readiness, Business development, Current affairs, Tariffs, Global business relationships, Trade, Start ups, Emerging technologies, Business in times of COVID-19, Supply Chain, Consumer Behavior
Business adviser Jenifer Bartman and Uclid president Elmer Kim answer your questions about the Canada emergency wage subsidy (CEWS).
To read more: http://cbc.ca/1.5529736
Business Building a Key Part of Innovation
Personal Shoppers at your Fingertips
Knowledge Bureau
January 2, 2019
978-1-77297-065-4
A new book by Jenifer Bartman and Evelyn Jacks was released in January, 2019 by publisher Knowledge Bureau. It addresses a common family secret that plagues millions of Canadians from coast to coast: what to do with the family business, at a time when Boomers are contemplating retirement. Will the company sell for the millions that owners dream about, blow up, or just wind down? Will family relationships survive it all?
The answer lies in the family's ability to embrace change and work with purpose to build and transition a company that is scalable and has value beyond the original owner. But, at the same time, it is important to focus on the family relationships that will either suffer or thrive along the way. The reason? Even the most promising and profitable company could perish when the investment in the family business is marred by family conflict.
Worse, this is not the only factor at play. While it is normal for a typical family business to be inundated with challenge and change, seldom have so many potential threats been evident at the same time:
• Demographic factors: aging Baby Boomer owners have a limited number of potential successors.
• Disruption of key industries: new and complex business models and rapid digital/technological advancement could reduce expected valuations and make transition to new owners either irrelevant or much more costly.
• Dramatic change in the global economy: this makes strategic planning difficult, increases competition, and could escalate the cost of doing business, thereby shrinking profit margins.
• Uncertain tax rules: complex new tax changes, restrictions to family income sprinkling, and a new clawback of the small business deduction all impact profitability, investment opportunities, and access to capital. This challenge could be especially difficult for young entrepreneurs or successors who want to scale up the company for the future.
• Typical family business problems: conflict, apathy, sudden or emerging illness, or control issues can affect relationships, decision-making, and ultimately, the health of both entities: the family and the company.
Whether you are a long-time business owner getting ready to transition out, or a new entrant to the "gig economy" poised to grow and expand, you will appreciate this book for its contemporary and practical advice. It brings a common-sense approach to the challenges associated with building a company that has the potential to be sold to someone else in the future.
Defusing the Family Business Time Bomb is written by two experienced authors and business leaders who have helped the owners, executives, investors, and professional advisors with whom they work to prepare for the most explosive challenge in a generation: the retirement of the Baby Boomers and transition of their companies to a new guard, who face pitfalls and opportunities of their own.
Biography
Jenifer Bartman is the Founder & Principal of Jenifer Bartman Business Advisory Services, assisting clients in the growth and transition stages of development. An experienced senior executive, Bartman held the role of Vice President & CFO in the venture capital industry. She previously worked as a management consultant, including with an international firm, consulting to a wide range of organizations. She is a published author, including of the recently released Defusing the Family Business Time Bomb, and appears regularly on a nationally televised business panel. She is a recognized speaker, writer, and has developed a number of accredited business courses. She is a member of the Women in Capital Markets Board-Ready Directory and holds the designations of Chartered Professional Accountant (CPA, CA), Certified Management Consultant (CMC), and Master Financial Advisor (MFA), Real Wealth Manager (RWM), and a Bachelor of Commerce (Hons) degree. Bartman received the Intercontinental Hotels Group Canada 2007 CSTA Community Service Award, presented by the Canadian Sport Tourism Alliance PRESTIGE Awards, for her volunteer efforts and has held numerous governance roles, including Chair of the Content Committee of the Canadian Venture Capital & Private Equity Association (currently, Past-Chair), Selection Committee of the Canadian Innovation Exchange (CIX) awards program, and formerly on the Board of Directors of a national mutual fund company.