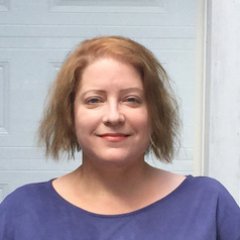 University of California Press
June 1, 2017
9780520291225
In January 2012, millions participated in the now-infamous "Internet blackout" against the Stop Online Piracy Act, protesting the power it would have given intellectual property holders over the Internet. However, while SOPA's withdrawal was heralded as a victory for an open Internet, a small group of corporations, tacitly backed by the US and other governments, have implemented much of SOPA via a series of secret, handshake agreements. Drawing on extensive interviews, Natasha Tusikov details the emergence of a global regime in which large Internet firms act as regulators for powerful intellectual property owners, challenging fundamental notions of democratic accountability.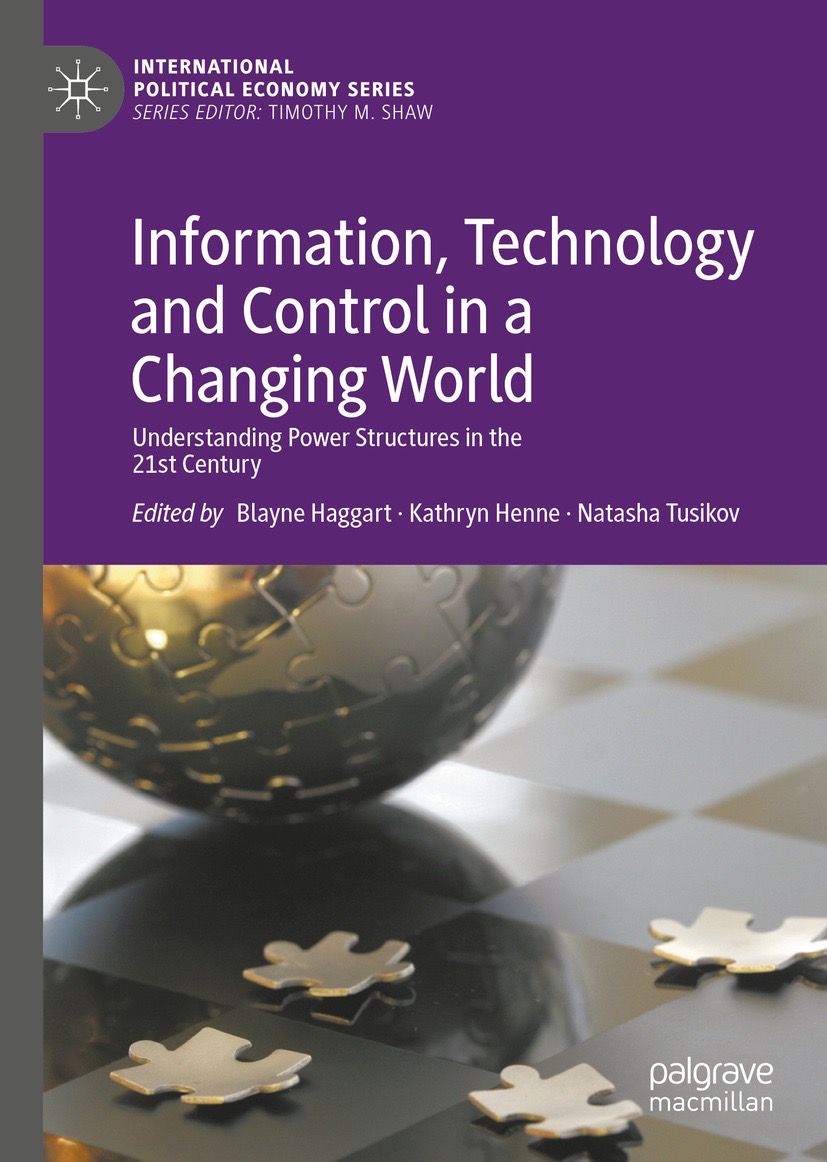 Information, Technology and Control in a Changing World Understanding Power Structures in the 21st Century
by Blayne Haggart, Kathryn Henne, and Natasha Tusikov (editors)
Palgrave MacMillan
July 1, 2019
978-3-030-14539-2
This book explores the interconnected ways in which the control of knowledge has become central to the exercise of political, economic, and social power. Building on the work of International Political Economy scholar Susan Strange, this multidisciplinary volume features experts from political science, anthropology, law, criminology, women's and gender studies, and Science and Technology Studies, who consider how the control of knowledge is shaping our everyday lives. From "weaponised copyright" as a censorship tool, to the battle over control of the internet's "guts," to the effects of state surveillance at the Mexico–U.S. border, and the governance of the Internet of Things, this book offers a coherent way to understand the nature of power in the twenty-first century. The contributors draw on Susan Strange's conception of the "knowledge structure" to offer guiding theoretical insights for analysing how the control of knowledge in its many forms is affecting global politics, society and economics.
Implementing a National Data Strategy: The Need for Innovative Public Consultations.
by Natasha Tusikov and Blayne Haggart
Published by Centre for International Governance Innovation
October 28, 2019
There are a number of challenges involved in developing a national data strategy, including diverse competing interests, which make public consultations a necessary part of the process. The public consultation process used in the development of Brazil's Marco Civil da Internet legislation (Internet Bill of Rights) could be used as a model for governments looking to adopt a data strategy. Interviews with academics, policy makers, industry officials and civil society activists in Brazil involved in developing Marco Civil suggest that it enjoys a high degree of legitimacy, attributed, in part, to the open and transparent consultation process. Data-strategy consultations should be undertaken within a human-rights framework, involve transparent, two-stage consultations, designed by nonpartisan and impartial policy experts, and include a decisive role for legislators.
URL: https://www.cigionline.org/publications/implementing-national-data-strategy-need-innovative-public-consultations
Defunding Hate: PayPal's Regulation of Hate Groups
by Natasha Tusikov
Published by Surveillance & Society
March 31, 2019
The riot by white supremacists in Charlottesville, Virginia, in August 2017, generated a public debate about the role of platforms in policing users involved in violent hate speech. PayPal's efforts on this issue, in removing services from some designated hate groups while continuing to serve others, highlights the challenges payment platforms face when they act, whether formally or informally, as regulators. This article examines PayPal's policies and enforcement efforts, both proactive and reactive, in removing its services from hate groups in the United States. It pays particular attention to the surveillance and screening practices that PayPal employs to proactively detect users who violate its policies. The article argues that public calls for PayPal to identify and remove its services from hate groups raise critical questions about ceding broad regulatory authority to platforms and reveal the serious challenges of relying upon commercial enterprises to address complex social problems.
URL: https://ojs.library.queensu.ca/index.php/surveillance-and-society/article/view/12908
Regulation through "bricking": private ordering in the "Internet of Things"
by Natasha Tusikov
Published by Internet Policy Review
June 18, 2019
Internet-enabled "smart products" operate through networked software that links the devices to their manufacturers' servers to enable the collection and distribution of data, and, as a result, these products are vulnerable to software disruption. This article examines "regulation by bricking", which refers to the deliberate impairment or destruction of software with the intention of negatively affecting product functionality. The article argues that companies are employing bricking within a system of private ordering that is reshaping the governance of physical objects, as companies can arbitrarily and remotely affect the functionality of any software-enabled device and even determine product's lifespan. Further, the article contends that through companies' post-purchase regulation of internet-connected goods, "Internet of Things" (IoT) firms have an unfair capacity to impose their preferred policies unilaterally, automatically, and remotely. Control over software thus enables control over hardware. This private ordering occurs within a regulatory framework in which IoT companies use restrictive licensing agreements to govern the use of the products' software. With a focus on the governance of consumer-oriented IoT goods within the United States, the article draws upon the law and technology literature to explain bricking as a form of techno-regulation, which is the deliberate use of technology as a regulatory instrument (Brownsword, 2005), through an analysis of manufacturers' licensing agreements for smart products.
URL: https://policyreview.info/articles/analysis/regulation-through-bricking-private-ordering-internet-things
How US-made rules shape internet governance in China
by Natasha Tusikov
Published by Internet Policy Review
July 16, 2019
The United States is shaping Chinese internet governance by embedding US-preferred standards for the protection of intellectual property rights within Chinese platforms. As a result, the China-based Alibaba e-commerce giant has instituted US-drafted rules to deal with the sale of counterfeit goods. To explain this development, the article introduces the concept of compliance-plus regulation, which draws from regulatory theory and socio-legal studies to account for the state coercively pressuring one set of private actors (platforms) to regulate "voluntarily" on behalf of another set of private actors (rights holders). Drawing upon an analysis of documents from the US government, US industry, and Alibaba, the article finds that while economic pressure on Alibaba was a central factor, there are also common economic interests between Alibaba and US and European rights holders.
URL: https://policyreview.info/articles/analysis/how-us-made-rules-shape-internet-governance-china
Biography
Dr. Natasha Tusikov is an associate professor in the Criminology Program in the Department of Social Science at York University in Toronto. Her research examines the intersection among law, crime, technology, and regulation, and she is the author of Chokepoints: Global Private Regulation on the Internet (University of California Press, 2017). She is currently working on research relating to internet governance, data governance, the Internet of Things, and smart cities. She has received funding from the Contributions Program at the Office of the Privacy Commissioner of Canada and SSHRC Insight Development Grants. Before obtaining her PhD at the Australian National University, Tusikov was a strategic criminal intelligence analyst and researcher at the Royal Canadian Mounted Police in Ottawa.
Research Grants
Governing Knowledge and Data in Smart Cities
Organization: Social Sciences and Humanities Research Council Insight Development Grant
Date: January 31, 2019
Grant amount: $65,000
Details:
Natasha Tusikov is the principal investigator of a SSHRC Insight Development Grant (2019-2021) entitled "Governing Knowledge and Data in Smart Cities," in cooperation with Dr. Blayne Haggart and Dr. Nicole Goodman (Brock University), and Dr. Zachary Spicer (University of Western Ontario). This project investigates the central role that the control of data plays in smart cities. The project examines the interaction between state and non-state actors in regulating the creation and use of information within the knowledge-based economy. The project will assess the choices, practices, and norms that shape data collection, analysis, and use, the devices that capture data, and the relationships among government, private sector, and civil society in these processes.
More information: http://www.sshrc-crsh.gc.ca/results-resultats/recipients-recipiendaires/2018/idg-sds-eng.aspx