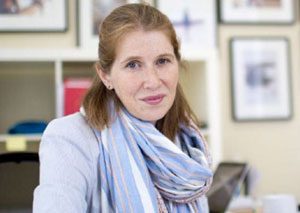 JHR's Night for Rights 2019. Listen to, among others, Lisa LaFlamme, CTV Chief News Anchor CTV, Rachel Pulfer, Executive Director of Journalists for Human Rights, Masai Ujiri, President of the Raptors, Minister for International Development Karina Gould, Siyabulela Mandela and Tanya Talaga, journalist.
Rachel Pulfer, International Programs Director, Journalists for Human Rights, speaks about the inspiring work her colleagues do around the world, at the 11 Minutes/11 Muscles event held on April 1, 2011, at the Fredericton Convention Centre, New Brunswick Canada. 11 Minutes/11 Muscles was an event conceived and organized by students in the MBA Professional Development program at the University of New Brunswick to create awareness of and support for Muscular Dystrophy Canada. It takes 11 muscles to talk; students challenged extraordinary people to say something inspiring in 11 minutes. Rachel was one of five people to take up the challenge.
Biography
Rachel Pulfer is the Executive Director of Journalists for Human Rights. She has nine years' experience co-creating, piloting, implementing and scaling human rights and media development programs in Africa and the Middle East as well as here at home on Indigenous rights in Canada. Under her leadership, JHR expanded to three continents and won several regional and national awards, including the Bill Hutton Award for Excellence in Journalism from RTDNA Canada, Ontario Heritage and Innovation awards for the Indigenous Reporters Program, and a Governor-General's Award for Services to the People of Ghana.
In 2013, Pulfer worked with David Beers of the Tyee to co-edit Leading Together, a publication on best practices in Indigenous collaboration and youth empowerment across Canada, supported by the J. M. W. McConnell Family Foundation. She appears regularly on CTV News as a commentator on media, international development and press freedom issues and has contributed op-eds and feature articles to the Toronto Star, Globe and Mail, Canadian Business, The Walrus, Toronto Life, Azure magazine, the Montreal Gazette, the Ottawa Citizen and many others. Prior to running JHR, Pulfer was the 2009-2010 Webster-McConnell William Southam Journalism Fellow at Massey College, University of Toronto. She was recognized for her coverage of the housing crisis and financial market crash in the United States as US correspondent for Canadian Business. Pulfer is a contributing editor to Corporate Knights magazine, a Fellow of the Brookfield Institute for Innovation and Entrepreneurship and a member of the Banff Forum.