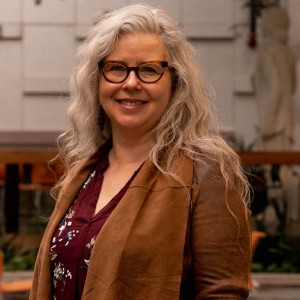 Biography
Rebecca Sullivan specializes in feminist media and cultural studies. Her work bridges analysis of popular culture with media industries and political, legal and regulatory frameworks that circumscribe women's agency and bodily integrity in the public sphere.
She is the author of Pornography: Structures, Agency and Performance (with Alan McKee, 2015); Natalie Wood (2015); Bonnie Sherr Klein's Not a Love Story (2015); Becoming Biosubjects (with Neil Gerlach, Sheryl Hamilton and Percy Walton, 2011); Canadian Television Today (with Bart Beaty 2006); and Visual Habits: Nuns, Feminism and American Popular Culture (2005). She is the Co-Editor of How Canadians Communicate: Contexts of Popular Culture (2010).
Rebecca is a past Fellow in the Calgary Institute for the Humanities (2010-11); Killam Resident Fellow (2003-4); and Senior Fellow of the Institute for United States Policy Research (2007-8). She is currently leading the SSHRC-funded research project, The Legacy of Studio D for Feminist Media Arts Activism in Canada. She is past President of the Canadian Communication Association and the Sexuality Studies Association. She serves on the Editorial Board of the Journal of Porn Studies.