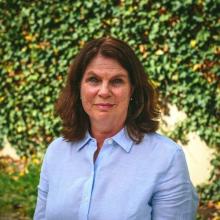 Biography
Linda heads the Marine Program at West Coast. She previously worked as Director, Pacific Conservation with WWF-Canada, Faculty Research Associate with the UBC Program on Water Governance, Executive Director of West Coast Environmental Law and Environment Officer with the UK Foreign Office. Her advocacy has contributed to numerous law reforms and her publications focus on ocean, water and biodiversity protection law.
Linda co-founded the BC Endangered Species Coalition and Smart Growth BC, and has served on many public advisory committees, such as the Mayor of Vancouver's Greenest City Action Team, and the Board of Directors of the Fraser Basin Council. She was the lead author of a plain language guide to international environmental treaties, and the IUCN 's report on the Arctic Legal Regime for Environmental Protection.
She received an undergraduate degree in English Literature from Stanford University, and graduate degrees in law and international law and diplomacy from the University of Toronto and Tufts University. She is also an Adjunct Professor at the Allard School of Law, University of British Columbia, and a member of the IUCN Commission on Environmental Law.