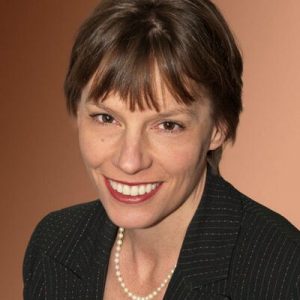 In their work at the Conference Board of Canada, Carl Amrhein and Diana MacKay help academic leaders "rethink universities" with a particular focus on student interests and pathways. Amrhein and MacKay came to Concordia on March 4 to deliver the presentation, What will future students want and need from universities?
Their presentation was part of the speaker series, The Future of the University and the Future Learning, an initiative designed to engage the Concordia community in charting its own future directions.
Biography
Diana MacKay is the owner of Acta Learning, a consultancy specializing in global higher education. She is currently employed on an exclusive basis with The Aga Khan University, which has operations in Pakistan, Afghanistan, Kenya, Tanzania, Uganda, and London, U.K. She serves as Special Advisor to the Provost. She was the first Visiting Fellow at the Canada School for Public Service, where she supported the development of case-based approaches to leadership skills training. She has recently advised on experiential learning components of the School's Executive Leadership Development Program. She has worked at NGOs, such as the Canadian Bureau for International Education, and for more than a decade at The Conference Board of Canada, where she led an extensive research portfolio in education, health, housing, and immigration. She pioneered several multi-year initiatives including the Centre for Skills and Post-Secondary Education, National Immigration Centre, and the establishment of provincial initiatives, including the Saskatchewan Institute.
MacKay also has experience inside the Canadian university system, primarily at Carleton University, where she was the Executive Director of the Global Academy. She previously spent ten years with the World Bank in Washington D.C. where she was instrumental in the reforms and restructuring brought on by globalization in the mid-1990s, including the creation of the Human Development Network which managed all of the Bank's lending operations in education and health. Prior to the World Bank, she spent four years in Japan where she gained insights as the sole foreign woman working within a traditional Japanese manufacturing firm of 3000 employees. MacKay earned a BA from Wellesley College in Boston, incorporating a year at Tokyo's Waseda University. She has a Masters in Public Policy from Harvard University's John F. Kennedy School of Government. She has the designation as a certified Chartered Director from The Directors College, a joint venture of McMaster University and The Conference Board of Canada.