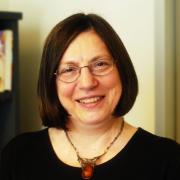 Raisa Deber (Professor, University of Toronto, Institute of Health Policy, Management and Evaluation) is posed the question: What was your biggest hope for the Canadian healthcare system 10 years ago and where do you think we've come in that regard?
Public health needs in Windsor-Essex are unique to the region, says WECHU
Do wealthy Canadians donate to hospitals to get better treatment?
Biography
Raisa Deber is a Professor at the Institute of Health Policy, Management and Evaluation, at the University of Toronto. Her current research centres on Canadian health policy. Deber's current projects, conducted with colleagues and students, include: implications of the distribution of health expenditures and public/private roles for financing and delivery of health services (including primary care); examination of where nurses and other health professionals work and the factors associated with differential "stickiness" across sub-sectors; issues associated with the movement of care from hospitals to home and community; approaches to accountability; and factors affecting patient engagement.