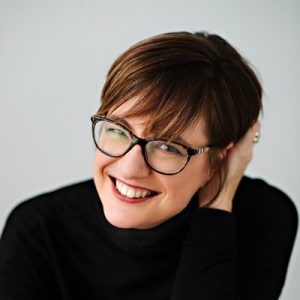 Learn how to be nimble and responsive in facilitation, how to improvise and stay on track – even when you go off script.
Life's too short for boring, unproductive meetings. Yet that's precisely where many of us spend too much of our time. We know that working together is a good and necessary thing, but we also know that getting the right combination of people in a room together (or in a virtual space – even worse…) is not enough to ensure effective collaboration. Join Certified Professional Facilitator Dr. Rebecca Sutherns for Five Good Ideas on how to run meetings that are purposeful and engaging. Learn how to create the conditions that can transform time wasted as a group into time well spent.
Rebecca Sutherns
February 19, 2019
978-1999576103
None of us can predict with 100% accuracy what will happen when we're in front of a group of people. We need to be prepared, but also prepared to adapt. Whether you are a presenter, facilitator, teacher, chairperson or negotiator, Nimble will equip you to respond effectively when you're taken by surprise. Learn how to craft a careful script, then to hold that script loosely so that you can adjust in real time to whatever's happening in the room. Find out how to achieve the purpose of your session, even when the route you took to get there contained a few unexpected detours along the way.
Biography
Rebecca Sutherns is an insightful and high energy collaborative strategist and world class facilitator who has served as a trusted advisor to hundreds of mission-driven organizations in Canada and internationally. She specializes in helping groups make wiser decisions faster. She holds a PhD in sustainable communities and a Master's in Public Administration. She is a quick learner and creative thinker with broad experience as a consultant, entrepreneur and board member across multiple sectors. She is the author of the book "Nimble: Off Script But Still On Track – a coaching guide for responsive facilitation."
Past Talks
14th Annual Municipal Communications Conference
Facilitation Skills: Running Effective Meetings when the Stakes are High
Toronto, Ontario, November 27, 2019
6th Annual Saskatchewan Communications Forum
Public Engagement Planning
Regina, Saskatchewan, April 9, 2019
13th Annual Municipal Communications Conference
Public Engagement Planning
Toronto, Ontario, November 7, 2018
2019 OCASA Leaders & Innovators Conference
Staying Nimble when Conditions Change
King City, Ontario, June 25, 2019
2019 Municipal Innovators Conference
Huntsville, Ontario, September 23, 2019