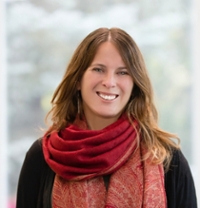 University of Manitoba
Published on 7 Dec 2018
More people are on the move than ever before. With the growing amounts of migration, there are differing opinions on whether Canada is doing too much or too little with regard to refugee resettlement. Our panel of experts focuses on current debates, issues and research on the topic. They will discuss several aspects, including our duty to protect others, the true economic costs of resettlement and misconceptions that shape false attitudes and beliefs, while providing insight from professional fields to improve public knowledge.
Moderator: Carol Sanders, Reporter, Winnipeg Free Press
Panelists:
Abdikheir Ahmed, Director, Immigrant Partnerships of Winnipeg
Dr. Shauna Labman, Assistant Professor, Faculty of Law, University of Manitoba
Dr. Lori Wilkinson, Professor, Sociology and Criminology, Faculty of Arts, University of Manitoba
UBC Press, Law and Society Series
November 1, 2019
9780774862172
The UN Refugee Agency considers resettlement – the selection and transfer of refugees from the state where they seek asylum to another state – to be a tool of refugee protection and an expression of international burden sharing. Resettlement is voluntary and ad hoc, and Canada is one of three leading resettlement countries in the world.
In this account of Canada's resettlement program from the Indochinese crisis of the 1970s to the Syrian crisis of the 2010s, Shauna Labman explores how rights, responsibilities, and obligations intersect in the absence of a legal scheme for refugee resettlement. She asks: How does law influence the voluntary act of resettlement, and how does resettlement policy affect the legal obligation of asylum? She reveals that the core concept of refugee protection, non-refoulement, which prevents countries from turning away asylum-seekers, can be compromised by resettlement, both by the resettlement selection process and the influence of resettlement practices on in-country asylum.
This pathbreaking look at the interplay between resettlement and asylum in one of the world's most successful refugee protection programs shows that resettlement can either complement or complicate in-country asylum claims at a time when refugee crises and fear of outsiders are causing countries to close their borders to asylum-seekers around the world.
This book will appeal not only to scholars in law, sociology, and refugee and migration studies but also to general readers and policy makers interested in refugees and resettlement programs.
Biography
Shauna Labman is an associate professor in human rights at the Global College, University of Winnipeg. She is a lawyer and legal scholar who writes and speaks extensively on refugee law, resettlement, and private refugee sponsorship within a broader context of human rights and public international law. She focuses on the layered influences of law on public policy and government positioning. She completed both her PhD and LLM at the University of British Columbia, Faculty of Law and received her LLB from the University of Victoria. Prior to joining the Global College, Professor Labman taught in the Faculty of Law at the University of Manitoba. She has previously worked for the United Nations High Commissioner for Refugees in New Delhi, the Canadian Embassy in Beijing, the Law Commission of Canada in Ottawa, the Workers Compensation Board of BC, and the Nunavut Court of Justice in Iqaluit.
Labman articled as a law clerk at Canada's Federal Court of Appeal. In 2016 she was named one of CBC Manitoba's "Future 40" for her work with educational, advocacy, and settlement groups.