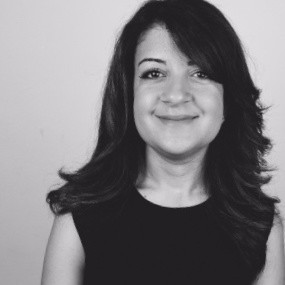 Live television interview with BBC News Channel on February 19, 2020.
Television interview with CGTN America on Canada's breach of international treaties governing the use of recreational cannabis.
Presentation delivered at the McGill University Institute of Health and Social Policy's Annual Conference on the international legal dimensions of cannabis legalization (2018, Montreal).
Canada should not join other countries in instituting travel restrictions – or in breaking international law
Health Canada dangerously opaque when it comes to pharmaceuticals
Les Canadiens meritent d'en savoir plus sur les médicaments qu'on leur prescrit
Human Rights and Coronavirus: What's at Stake for Truth, Trust, and Democracy?
by Alicia Ely Yamin & Roojin Habibi
Published by Health and Human Rights Journal
March 1, 2020
Do not violate the International Health Regulations during the COVID-19 outbreak
by Roojin Habibi, Gian Luca Burci, Thana C de Campos, Danwood Chirwa, Margherita Cinà, Stéphanie Dagron, Mark Eccleston-Turner, Lisa Forman, Lawrence O Gostin, Benjamin Mason Meier, Stefania Negri, Gorik Ooms, Sharifah Sekalala, Allyn Taylor, Alicia Ely Yamin, Steven J. Hoffman
Published by The Lancet
February 13, 2020
Quality and quantity of information in Summary Basis of Decision documents issued by Health Canada
by Roojin Habibi, Joel Lexchin
Published by PLoS One
March 20, 2014
Do efficacy claims in pharmaceutical sales visits vary by approved product information or national policy?
by Roojin Habibi
Published by McMaster University Dissertations and Theses
April 27, 2015
International legal barriers to cannabis legalization
by Steven J. Hoffman, Roojin Habibi
Published by Canadian Medical Association Journal
May 17, 2016
Conflicts of interest in neoliberal times: perspectives of Australian medical students
by Christopher Mayes, Ian Kerridge, Roojin Habibi, Wendy Lipworth
Published by Health Sociology Review
June 21, 2016
Regulating information or allowing deception? Pharmaceutical sales visits in Canada, France and the United States
by Roojin Habibi, Line Guénette, Joel Lexchin, Ellen Reynolds, Mary Wiktorowicz, Barbara Mintzes
Published by Journal of Law, Medicine and Ethics
December 20, 2016
Unwarranted claims of drug efficacy in pharmaceutical sales visits: Are drugs approved on the basis of surrogate outcomes promoted appropriately?
by Roojin Habibi, Joel Lexchin, Barbara Mintzes, Anne Holbrook
Published by British Journal of Clinical Pharmacology
August 19, 2017
Decoding disclosure: Comparing conflict of interest policy among the United States, France, and Australia
by Quinn Grundy, Roojin Habibi, Adrienne Shnier, Christopher Mayes, Wendy Lipworth
Published by Health Policy
Legal Barriers to Humanitarian Intervention in Natural Disasters
by Nicole Cvercko, Anna Jeffrey, Meghan Blom, Roojin Habibi
Published by Global Strategy Lab
May 1, 2018
Legalizing Cannabis Violates the UN Drug Control Treaties, But Progressive Countries Like Canada Have Options
by Roojin Habibi, Steven J. Hoffman
Published by Ottawa Law Review
November 30, 2018
Biography
Roojin Habibi is an international consultant, lawye, and research fellow specialized in global health law, governance and justice. She has worked as an advocate for the right to health of marginalized and left behind communities at the local and international level through civil society and intergovernmental organizations including the Canadian HIV/AIDS Legal Network, the Canadian Medical Association, the Namibian Legal Assistance Centre and the Joint United Nations Programme on HIV/AIDS (UNAIDS).
Habibi's research has been featured in, among others, the Lancet, the Canadian Medical Association Journal, the Philippe Kirsch Institute Global Justice Journal, the Journal of Law, Medicine & Ethics, Health Policy, and the Ottawa Law Review. She teaches Medicines Policy, Economics and Ethics at the University of Sydney, and holds a law degree (J.D.) from the University of Ottawa, a specialization in transnational law from the University of Geneva, and a Master's of Science in Global Health from McMaster University. She is pursuing her doctoral thesis on the sustainable and equitable governance of emerging and re-emerging pathogens with pandemic potential.
Habibi speaks English, French and Farsi fluently. Connect with her on twitter @roojinh.
Past Talks
International legal dimensions of cannabis legalization: reconciling national priorities with international obligations
McGill Institute for Health and Social Policy Annual Conference
Montreal, QC, April 27, 2018
Current and future roles of global health law
International Studies Association Annual Convention
Baltimore, MD, February 25, 2017
2018 Calgary Luncheon Speaker Series (Canadian Global Affairs Institute)
Calgary Petroleum Club, Calgary, AB, November 30, 2018