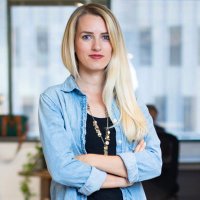 Fri, Mar 13: Global News (Featuring interview with Camille Labchuk)
Animal Justice has filed a complaint with the Competition Bureau against Canada Goose. At issue is how coyotes used for fur trim on the coats are caught. Christina Stevens of Global News reports.
Animal Justice's executive director Camille Labchuk talks to The Morning Show on Global TV about pet safety during air travel. A puppy just DIED after United Airlines stashed him in an overhead bin. This airline has a terrible track record for killing dozens of animals during flights!
Biography
Camille Labchuk is one of Canada's leading animal rights lawyers, and the executive director of Animal Justice—Canada's only national animal law organization. Labchuk fights in court to protect animals, works for stronger laws, and ensures the vigorous enforcement of existing laws. She is a former political staffer.