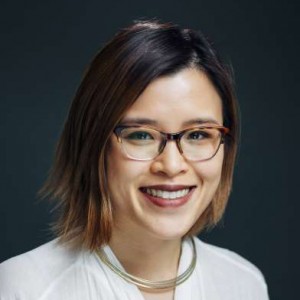 Anita Li featured in Atkinson Foundation video: We invited millennial journalist Angelyn Francis to create this video "op-ed" to add her voice to the public conversation on the future of journalism -- and to encourage others to do the same. Follow #futureofjournalists to listen in.
Digital news was supposed to save the struggling newspaper industry. But companies like BuzzFeed and Vice, who were considered industry leaders, are now laying off thousands of staff. Will Canada's media bailout help or hinder the Canadian news landscape? To help assess that and other challenges facing the future of digital journalism, The Agenda welcomes: Canadaland's Jesse Brown, Postmedia CEO Andrew MacLeod, Anita Li of The Discourse along with professor Colette Brin, a visiting scholar at the Ryerson School of Journalism.
Read for more: https://carleton.ca/sjc/journalism/about/women-in-journalism/
This panel will examine how technology is privileged in discussions about journalism startups despite evidence that structural power relations such as gender, race and colonialism matter as much or more in understanding the impact and future possibilities of the "crisis" in journalism. This panel tries to make sense of how unexamined power relations and the exclusions of peoples, relations, "neglected knowledge," and "alternative conceptualizations" of the future have limited the possibilities for what journalism startups can and should do in the early 21st century (Felt 2017, 253). Specifically, we contend that the industry's construction of innovation and technology as the main saviors of journalism have systematically excluded ways of knowing that destabilize hegemonic power relations and present questions for professional identities and well-worn epistemologies in the field of journalism. Alongside these exclusions, digital technologies have been reified to the extent that their role as 'modernizing' forces of journalism are relatively unquestioned despite scholarship from feminist, postcolonial and science and technology studies that suggests the need for a much more critical approach to the postcolonial logic legitimated by the "new technologic … man in the street" (Spivak, 1999). As such, this panel will be oriented around the question: "Who participates in imagining and shaping the future" of journalism through conversations with founders and researchers of journalism startups (Felt 2017, 253). Con: Candis Callison (University of British Columbia), Anita Li (director of communities Discourse Media), Minelle Mahtani (University of Toronto), Nikki Usher (George Washington University), Mary Lynn Young (University of British Columbia).
Read for more: https://www.journalismfestival.com/programme/2018/why-gender-and-colonialism-matter-in-journalism-startups
Anita Li navigates the evolving landscape of digital journalism by brainstorming creative ways to cover news online.
Anita's TEDx talk has been taught in universities around the world, reshared by reputable industry publications like Editor & Publisher, and written about in dozens of blogs and social media posts. It was given at a TEDx event using the TED conference format but independently organized by a local community. Learn more at http://ted.com/tedx
Anita Li is a Canadian journalist who has worked on both sides of the divide between traditional and digital news. After brief stints at The Globe and Mail and the Toronto Star, she headed to Fusion Media in New York City. In this video, she shares her optimistic view of the future of journalism in an age of disruption.
Beyond Facts: Increasing Trust In Journalism Through Community Engagement and Transparency
by Mazi Javidiani
Published by OCAD University
April 1, 2018
Interview with Anita Li featured: "The shift in media ecology has disrupted the journalism ecosystem, exposing many of the challenges it faces today. In the economy of scale, local news faces great financial adversity. The concentration of power, the alarming influence of powerful individuals over journalism, lack of transparency, and the lack of diversity have all contributed to alienating the public, ultimately resulting in a loss of trust. This research identified two key leverage point that would help journalism build trust with communities: Engagement and Accountability. Through effective engagement, journalism can tap in to the collective wisdom, approaching issues from a more humble stance that would allow for a diversity of voices to be reflected, ultimately resulting in solution oriented stories that resonate with the realities of different communities. Transparency allows for a track record that can demonstrate the sensitivity of the journalist towards the community, while also acknowledging the possibility of wrong doing."
URL: http://openresearch.ocadu.ca/id/eprint/2294/1/Javidiani_Mazi_2018_MDes_SFI_MRP.pdf
The Shattered Mirror: News, Democracy and Trust In The Digital Age
by Public Policy Forum et al
Published by Public Policy Forum
January 1, 2017
Biography
Anita Li is a media consultant, journalism professor and the editor-in-chief of The Other Wave, a website dedicated to covering media from a multicultural perspective. Anita has worked as a multi-platform journalist in Toronto, New York City and Ottawa.
She started out her career as a reporter and editor at establishment Canadian media outlets, including The Toronto Star, The Globe and Mail and CBC. After that, Anita worked in strategic roles at American digital media startups, such as Complex Media and Mashable. Most recently, she was director of communities at The Discourse, a disruptive new player in the Canadian media scene that fills in gaps in news coverage for underserved communities.
In 2018, Anita co-founded Canadian Journalists of Colour, a rapidly growing network of BIPOC media-makers in Canada. She's also a member of the Online News Association board of directors.
Given her unique background, Anita has established herself an industry leader and expert in journalism innovation, audience-pay business models, newsroom diversity and media ethics. She is a frequent media commentator, and has spoken on these topics in press interviews and at conferences worldwide.
Recognition/Reconnaissance
Online Journalism Awards Finalist for 2018 Feature, Small Newsroom | Professional
For more about our nominated series, The Discourse's #FirstNationsHousing, read this: https://awards.journalists.org/entries/first-nations-housing/
Poynter-NABJ Leadership Academy for Diversity in Digital Media | Professional
Member, 2016 class for Poynter-NABJ Leadership Academy for Diversity in Digital Media
https://www.poynter.org/leadership-academy-for-diversity-in-digital-media/
Additional Titles and Affiliations
Durham College journalism program
Instructor, Advanced Reporting I
https://durhamcollege.ca/programs/journalism-mass-media#tabCourses
Centennial College journalism program
Instructor, Newspaper Laboratory 2
https://www.centennialcollege.ca/pdf/printshop/5-G-MPost-sec0809.pdf
Online Journalism Awards
Judge, Online Journalism Awards 2019
https://www.globenewswire.com/news-release/2019/08/13/1901410/0/en/2019-Online-Journalism-Awards-finalists-announced.html
Digital Publishing Awards
Judge, 2018 Digital Publishing Awards
https://digitalpublishingawards.ca/2018/04/05/the-2018-digital-publishing-awards-jury/
Online News Association
Member, Board of Directors
Liisbeth
Member, Advisory Board
https://www.liisbeth.com/about/advisory-board/
Centennial College
Member, Journalism Program Advisory Committee
https://www.centennialcollege.ca/industry/program-advisory-committee/
Canadian Association of Journalists
Member, Ethics Committee
https://j-source.ca/article/about-the-caj-ethics-committee/
Past Talks
Community Engagement Tour at The Discourse-Scarborough
Assocation for Education in Journalism and Mass Communication (AEJMC) 102nd annual conference (http://aejmc.org/events/toronto19/theme/)
Toronto, ON, August 8, 2019
Why gender and colonialism matter in journalism startups
International Journalism Festival 2018 (https://www.journalismfestival.com/programme/2018/why-gender-and-colonialism-matter-in-journalism-startups)
Perugia, Italy, April 13, 2018
Now and in the future: Promoting greater diversity in media and higher education
Worldviews on Media and Higher Education 2019 Conference (https://worldviewsconference.com/2019-conference/sessions/)
Toronto, ON, June 14, 2019
Innovations in journalism and newsrooms
Worldviews on Media and Higher Education 2019 Conference (https://worldviewsconference.com/2019-conference/sessions/)
Toronto, ON, June 14, 2019
How to cover underserved communities (co-presented with Katherine Ellis of the American Press Institute)
Solutions Journalism Summit 2018 (https://solutionsjournalismsummit.org/)
Sundance, UT, November 9, 2018
Getting it Right: Community-driven and solutions journalism at The Discourse
2018 ORCUP Regional Conference (https://www.evensi.ca/orcup-regional-conference-victoria-college/270296216)
Toronto, ON, October 5, 2018
Whose news? Building a media industry that truly serves Canadians
RightsCon Toronto 2018 (https://rightscon2018.sched.com/event/EHnz/whose-news-building-a-media-industry-that-truly-serves-canadians)
Toronto, ON, May 16, 2018
Creating Value With Memberships
ONA Insights 2018 (https://insights.journalists.org/speaker/anita-li/)
Toronto, ON, May 11, 2018
Getting Around 360 Video
NASH 80: Connect (https://nash802018.sched.com/event/D74e/getting-around-360-video)
Toronto, ON, January 6, 2018
Towards a New Exciting Era in Journalism: Transparency, Empathy, Inclusion and Genuine Public Engagement
Nordjyske Medier's "Future of Publicism" journalism conference
Aalborg, Denmark, September 19, 2017
Time to Get Real about Virtual Reality Journalism
National Association of Black Journalists convention 2017 (https://www.nabjconvention.com/2017/profile.cfm?profile_name=session&master_key=C2C143C2-894C-E711-80CC-001517B05C0F&page_key=63BDD2E9-7199-4AF5-9A22-54F3EB9DDFC3&xtemplate&userLGNKEY=0)
New Orleans, LA, August 10, 2017
How the rise of 360/VR content is influencing a new form of storytelling for journalists
2017 RTDNA Canada National Conference (http://www.rtdnacanada.com/2017-program/)
Toronto, ON, May 26, 2017
Who Gets Connected? A Panel on Inclusion & Tech
Toronto for Everyone: Community Hub (http://torontoforeveryone.com/community-hub)
Toronto, ON, February 25, 2017