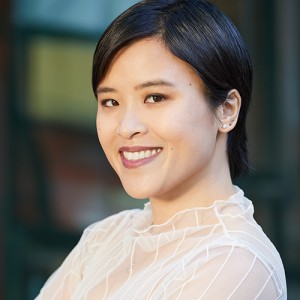 Biography
Anita Li is a media strategist, commentator and consultant based in Canada. She is also a journalism instructor in the Greater Toronto Area and at the City University of New York.
Anita has taught media executives around the world about industry revenue models as part of the CUNY Newmark Graduate School of Journalism's Executive Program in News Innovation and Leadership, and also co-taught an executive certificate focused on audience engagement, called "Leading the Audience-Centric Newsroom." She also trains undergraduate and graduate students in community-driven journalism at Centennial.
Anita has a decade of full-time experience as a multi-platform journalist in three markets: Toronto, New York City and Ottawa. She started her career as a reporter and editor at Canadian legacy publications, including The Toronto Star, The Globe and Mail and CBC. After that, she worked in strategic, management-level roles at American digital media outlets, such as Complex, Fusion and Mashable. Most recently, Anita was director of communities at The Discourse, a disruptive new player in the Canadian media scene that fills in gaps in news coverage for underserved communities. As a writer/reporter, she has been published in New York Magazine, Poynter, Policy Options and other publications across North America.
In October 2018, Anita co-founded Canadian Journalists of Colour, a rapidly growing network of racialized media-makers in Canada, which now boasts more than 900 members. She's also a member of the 2020-21 Online News Association board of directors, among many other industry associations.
Anita is an expert in audience engagement, audience-pay business models, newsroom diversity, media ethics and journalism innovation; she's spoken on these topics in press interviews and at conferences worldwide. Subscribe to her newsletter, The Other Wave: https://theotherwave.substack.com/
Recognition/Reconnaissance
Online Journalism Awards Finalist for 2018 Feature, Small Newsroom | Professional
For more about our nominated series, The Discourse's #FirstNationsHousing, read this: https://awards.journalists.org/entries/first-nations-housing/
Poynter-NABJ Leadership Academy for Diversity in Digital Media | Professional
Member, 2016 class for Poynter-NABJ Leadership Academy for Diversity in Digital Media
https://www.poynter.org/leadership-academy-for-diversity-in-digital-media/
Additional Titles and Affiliations
Durham College journalism program
Instructor, Advanced Reporting I
https://durhamcollege.ca/programs/journalism-mass-media#tabCourses
Centennial College journalism program
Instructor, Newspaper Laboratory 2
https://www.centennialcollege.ca/pdf/printshop/5-G-MPost-sec0809.pdf
Online Journalism Awards
Judge, Online Journalism Awards 2019
https://www.globenewswire.com/news-release/2019/08/13/1901410/0/en/2019-Online-Journalism-Awards-finalists-announced.html
Digital Publishing Awards
Judge, 2018 Digital Publishing Awards
https://digitalpublishingawards.ca/2018/04/05/the-2018-digital-publishing-awards-jury/
Online News Association
Member, Board of Directors
Liisbeth
Member, Advisory Board
https://www.liisbeth.com/about/advisory-board/
Centennial College
Member, Journalism Program Advisory Committee
https://www.centennialcollege.ca/industry/program-advisory-committee/
Canadian Association of Journalists
Member, Ethics Committee
https://j-source.ca/article/about-the-caj-ethics-committee/
Past Talks
The Media and Racism: An Online Round-Table
Centre for Race and Culture (https://cfrac.com/events/the-media-and-racism-an-online-round-table/)
Edmonton, AB, August 18, 2020
Community Engagement Tour at The Discourse-Scarborough
Assocation for Education in Journalism and Mass Communication (AEJMC) 102nd annual conference (http://aejmc.org/events/toronto19/theme/)
Toronto, ON, August 8, 2019
Why gender and colonialism matter in journalism startups
International Journalism Festival 2018 (https://www.journalismfestival.com/programme/2018/why-gender-and-colonialism-matter-in-journalism-startups)
Perugia, Italy, April 13, 2018
Now and in the future: Promoting greater diversity in media and higher education
Worldviews on Media and Higher Education 2019 Conference (https://worldviewsconference.com/2019-conference/sessions/)
Toronto, ON, June 14, 2019
Innovations in journalism and newsrooms
Worldviews on Media and Higher Education 2019 Conference (https://worldviewsconference.com/2019-conference/sessions/)
Toronto, ON, June 14, 2019
How to cover underserved communities (co-presented with Katherine Ellis of the American Press Institute)
Solutions Journalism Summit 2018 (https://solutionsjournalismsummit.org/)
Sundance, UT, November 9, 2018
Getting it Right: Community-driven and solutions journalism at The Discourse
2018 ORCUP Regional Conference (https://www.evensi.ca/orcup-regional-conference-victoria-college/270296216)
Toronto, ON, October 5, 2018
Whose news? Building a media industry that truly serves Canadians
RightsCon Toronto 2018 (https://rightscon2018.sched.com/event/EHnz/whose-news-building-a-media-industry-that-truly-serves-canadians)
Toronto, ON, May 16, 2018
Getting Around 360 Video
NASH 80: Connect (https://nash802018.sched.com/event/D74e/getting-around-360-video)
Toronto, ON, January 6, 2018
Towards a New Exciting Era in Journalism: Transparency, Empathy, Inclusion and Genuine Public Engagement
Nordjyske Medier's "Future of Publicism" journalism conference
Aalborg, Denmark, September 19, 2017
Time to Get Real about Virtual Reality Journalism
National Association of Black Journalists convention 2017 (https://www.nabjconvention.com/2017/profile.cfm?profile_name=session&master_key=C2C143C2-894C-E711-80CC-001517B05C0F&page_key=63BDD2E9-7199-4AF5-9A22-54F3EB9DDFC3&xtemplate&userLGNKEY=0)
New Orleans, LA, August 10, 2017
How the rise of 360/VR content is influencing a new form of storytelling for journalists
2017 RTDNA Canada National Conference (http://www.rtdnacanada.com/2017-program/)
Toronto, ON, May 26, 2017
Who Gets Connected? A Panel on Inclusion & Tech
Toronto for Everyone: Community Hub (http://torontoforeveryone.com/community-hub)
Toronto, ON, February 25, 2017