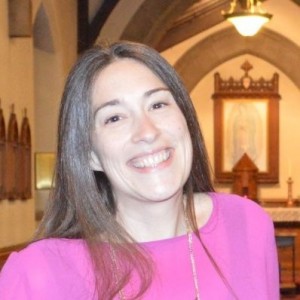 CBC, February 25, 2019Radio/Podcast
URL: https://www.cbc.ca/player/play/1447850563982
It was a historic summit at the Vatican but was it a turning point? Pope Francis and nearly 200 bishops have concluded four days of meetings, aimed at addressing the abuse of minors in the church. Survivors also flocked to Rome, demanding the Church adopt a zero-tolerance policy toward abuse and those who cover it up. What they got instead were 21 "points for reflection," including the establishment of guidelines for transferring priests and dealing with abuse cases. According to Church officials, the summit is only one step toward fighting abuse in its ranks - but is it enough? We ask Erin Kinsella, the director of Campus Ministry with the Newman Centre at the University of Toronto.
'There's no room for forgiveness': Pope's sexual abuse letter meaningless to survivor
Biography
Erin has worked professionally in Catholic youth and young adult ministry for over 15 years. She has a passion for engaging young adults in community and challenging the idea that people of faith don't use reason.