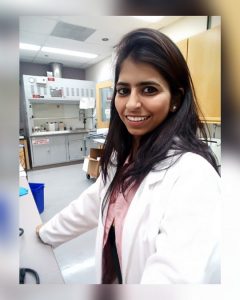 Our immune system does a remarkable job of defending us against disease-causing microorganisms. But sometimes it fails: A germ invades successfully and makes you sick. Priyanka Mishra, Biologist at The University of Texas, chats with Sameer Kaushal about immune system and its workings.
As recall list grows, here are some hand sanitizer dos and don'ts
Biography
Dr. Priyanka Mishra is an early-career scientist at the University of Texas at San Antonio (UTSA), driving projects in identifying the genetic and epigenetic risk factors associated with complex diseases, including neurological, psychiatric, and metabolic disorders that might be targeted for therapeutic applications. She is working to develop a non-biased approach that could enable the assessment of different levels of biological information from individual cells by leveraging cutting-edge technologies. Her research interests span both bioinformatics and immunology and she is researching to understand virus-induced neurodegenerative diseases. Mishra is also an associate professional with the Canadian Society of Molecular Biosciences (CSMB), the Society for Canadian Women in Science & Technology (SCWIST), and the Immigrant & International Women in Science (IWS), Vancouver. Working with the leaders in science community, she is involved in championing the importance of diversity, leadership, and gender equality in STEM.
Mishra has a PhD in Biological Sciences from the University of AcSIR, India, where she researched on the development of genetic markers to identify and certify plant species used in herbal medicine. Her research record with 18 peer reviewed articles and 11 presentations at science conferences has already generated 232 citations (Google Scholar) which reflects her strong leadership and recognition in her research capacities. Mishra currently serves on the editorial board of Journal of Life Sciences, a postdoc community initiative, and is an active reviewer to numerous science journals including Journal of Proteomics, Microbial Pathogenesis, Physiology & Molecular Biology of Plants, Genes, and Frontiers in Microbiology.