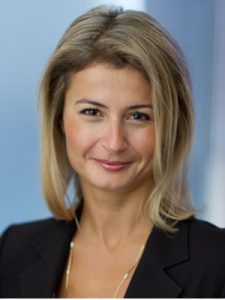 Unique interview of the wonderful Rebeka Breder, Animal Lawyer in Vancouver BC (USA), by Sabine Brels, Manager of the Global Animal Law (GAL) project.
Rebeka's true passion is advancing the rights and welfare of animals. Animal Law consists of 50%-70% of her legal practice. She is one of the very few lawyers in Canada practising Animal Law in private practice. Her cases include various issues involving domestic and wild animals including, veterinarian malpractice suits, pet custody issues, challenging municipal bylaws regarding animals, defence of "dangerous" dogs, and general contract disputes.
She founded the first Animal Law section of the Canadian Bar Association and is the founder and current Chair of the Animal Law section, B.C. Branch. She volunteers a lot of her time to animal welfare causes and sits on the Board of Directors of the Vancouver Humane Society.
Rebeka is also an adjunct law professor in Animal Law at UBC, and is a frequent lecturer and speaker at various events and media programs.
Animal rights group claims in lawsuit CFIA broke horse export rules
B.C. animal law ruling means death for dangerous dogs
We can't just keep killing 'habituated' bears
The Top 25 Most Influential 2019 winner
Biography
Rebeka Breder is the founder of Breder Law. She has been active in the animal rights community since she was 12 years old. She is a board member of the Vancouver Humane Society, founded the first Animal Law section of the Canadian Bar Association in Canada, and is a founder of the first consecutive animal law course at UBC. Breder recently won Top 25 Most Influential Lawyers in Canada in the change makers category for her work in animal law. She is a "house hold name" in the animal rights community and is respected by her peers for her precedent-setting work favouring animals in BC court rooms. She has lectured at animal law conferences around the world.