Dr. Katharina Niemeyer, PhD
Professor, Université du Québec à Montréal
https://www.kniemeyer.net Media, media and terrorism, digital social media, memory, history, nostalgia, history of media, media and memory, media and historical events, online communities, September 11 2001, fall of the Berlin Wall, cultural memory, politics, digital communities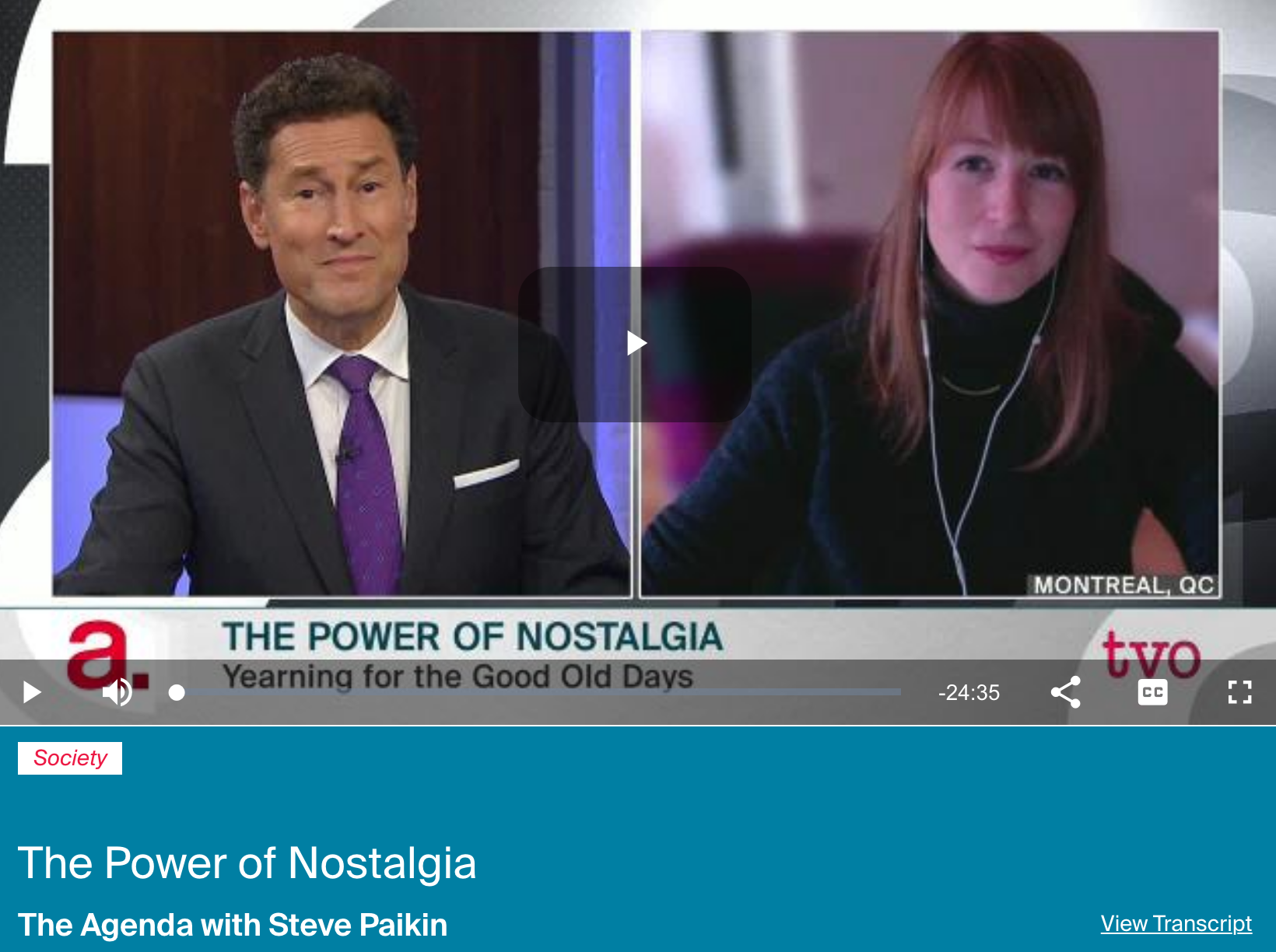 The power of nostalgia
TVOntario - The Agenda , November 26, 2019Television
How long will the 'Ça va bien aller' message last?
Biography
Katharina Niemeyer is a professor of media theory at the Faculty of communication, the media school at University of Québec in Montréal, Canada.
Research interests
Media and communication theory
nostalgia, memory and history
mediatization and media events
online communities and their relation to memory and nostalgia
Katharina Niemeyer studied European media culture (Bauhaus Universität Weimar, Université Lyon 2) and received a PhD in social and economic sciences from the University of Geneva, Switzerland in 2009. From 2012 to 2017 she was an associate professor at the French press institute, University Paris 2, Sorbonne universities as well as a guest scholar at McGill University and also at the Catholic University of Louvain. In 2006 she co-founded Rabbitresearch and in-disciplined art group and she still contributes to some of the projects.
Her research focuses on media and technologies and their relations to memory, history and nostalgia. 30 years after the fall of the Berlin wall, she is currently working on nostalgic online communities expressing different types of nostalgia for the former GDR (a project financed by the FRQSC). She also works on (media) events from a philosophical and point of view and she is interested in historical aspects of media (theory). Katharina Niemeyer is currently leading a project on the mediatization of "terrorism" funded by the Social Sciences and Humanities Research Council of Canada. In 2015 she co-founded the International Media and Nostalgia Network after having edited the volume Media and Nostalgia. Yearning for the past, present and future in 2014 (Palgrave Macmillan). She translated texts of Jean Baudrillard and Bernard Miège from French to German.