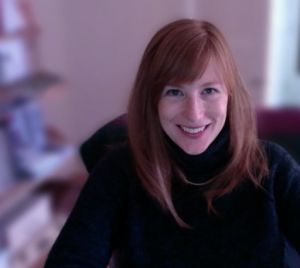 Dr. Katharina Niemeyer, PhD
Professor and Director of CELAT-UQAM Culture-Art-Society , Université du Québec à Montréal
https://www.kniemeyer.net
Media, media and terrorism, digital social media, memory, history, nostalgia, history of media, media and memory, media and historical events, online communities, September 11 2001, fall of the Berlin Wall, cultural memory, politics, digital communities
Dans le cadre de la série "Le CELAT se présente" qui vise à mieux connaître les membres de notre Centre, Katharina Niemeyer, professeure à l'École des médias de l'Université du Québec à Montréal, membre du CELAT et directrice du CELAT-UQAM, nous présente ses recherches sur la théorie et la philosophie des médias, et sur leurs liens avec la mémoire et l'histoire.
Sous-titres disponibles.
kniemeyer.net
niemeyer.katharina@uqam.ca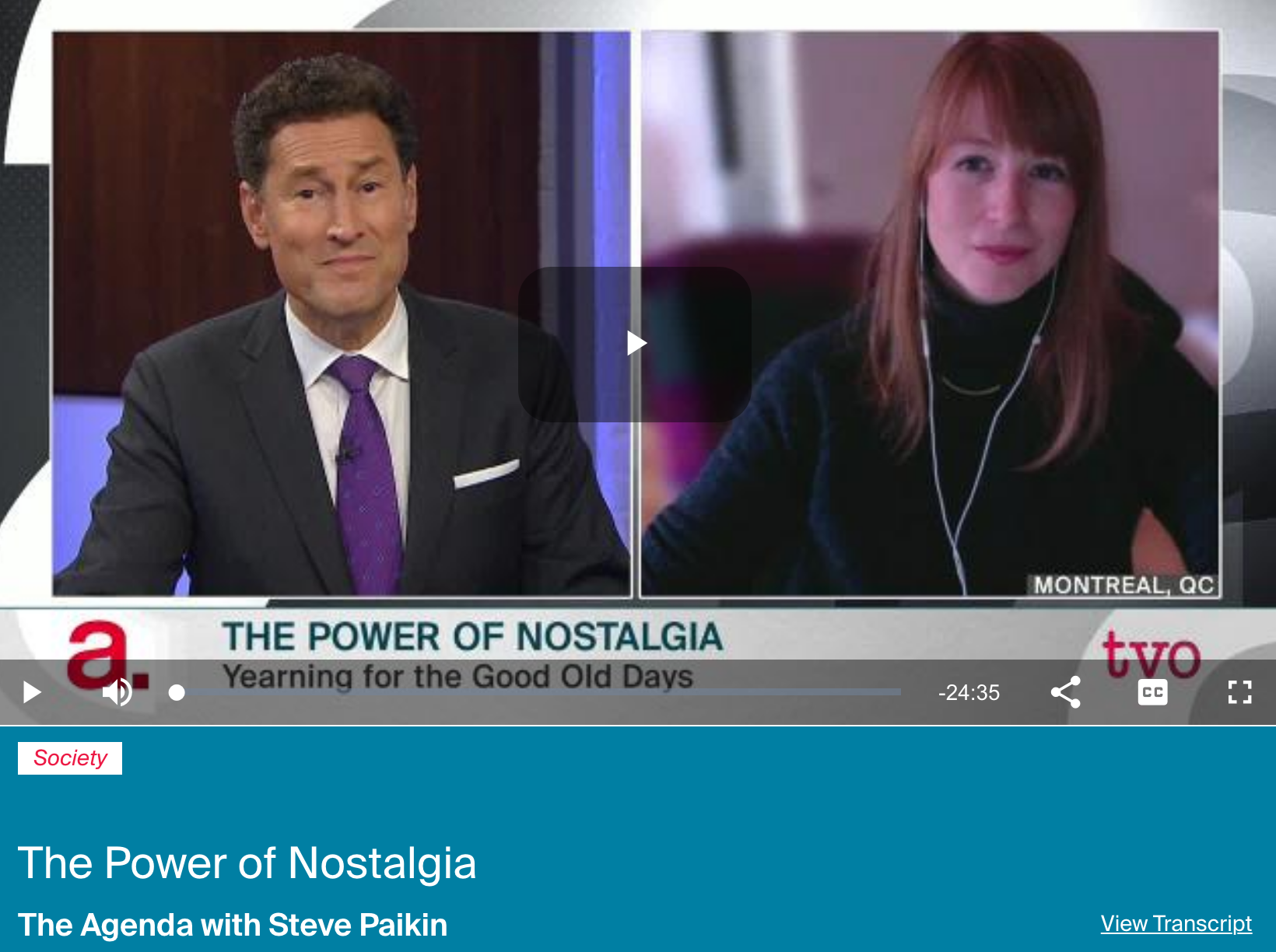 The power of nostalgia
TVOntario - The Agenda, November 26, 2019Television
How long will the 'Ça va bien aller' message last?
Biography
Katharina Niemeyer is a media theorist, professor at the School of Media (Faculty of Communication) at the Université du Québec à Montréal, and director of CELAT (Centre de recherche Cultures-Arts-Sociétés). Trained in cultural sciences, media archaeology and media philosophy at the Bauhaus-Universität Weimar (Germany), as well as in communication sciences at the University of Lyon (France) and at the University of Geneva (Switzerland), her research focuses on the relationships between media and (digital) technologies, temporalities, memory, and history. She recently co-edited the book Nostalgies contemporaines : médias, cultures et technologies, published in 2021 by Presses universitaires du Septentrion. She is a member of the editorial board of the journals MAST (Media Art Study and Theory) and Memory, Mind & Media (Cambridge University Press). Katharina Niemeyer is also an associate member of CRICIS (Centre de recherche interuniversitaire sur la communication, l'information et la société) and co-founder of the International Media and Nostalgia Network.