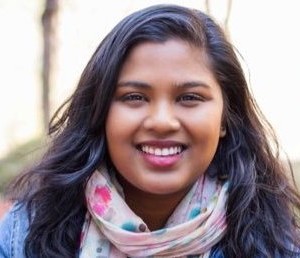 Canada's health care system has been praised world wide. But questions are increasingly being raised about the unequal health outcome for racialized communities. Anjum Sultana has a masters of Public Health from the University of Toronto. She talks to us about the impact of race and racism on public health.
Canadian youth don't trust their government to deliver real climate action
Canada, we need to have a serious talk about racism
Op-ed: Say no to precarious work
Biography
Anjum Sultana is the Director of Public Policy & Strategic Communications at YWCA Canada, the nation's oldest and largest women's serving organization. Anjum is Founder of Millennial Womxn in Policy, a community of practice that connects over 1500 women and non-binary people working in policy across North America and Europe in civil society, politics, private sector, and public service. Anjum serves on the boards of the Regent Park Community Health Centre, Toronto Environmental Alliance and the Council of Agencies Serving South Asians. Anjum is also Founding Advisor of Progress Toronto and served as Canadian Delegate at the 2019 G7 Youth Summit in Paris, France. Anjum sits on several research, organizational, and policy advisory committees including being a Strategic Advisor for KimboCare, an online platform to enable health care access and reduce financial barriers in Global South nations. Anjum holds a Masters of Public Health from the Dalla Lana School of Public Health at the University of Toronto. Previously, Anjum served as the Executive Co-Director of IMAGINE, an interprofessional medical clinic and health promotion initiative.