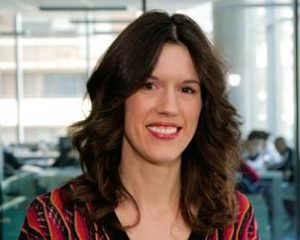 Professor Mangen discusses her research into women's representation in organizational leadership in Canada.
Le taux de chômage des femmes est alarmant : que faire pour améliorer leur essor professionnel ?
How is the gender gap in Canadian corporate leadership affecting our boardrooms?
Employers should help workers struggling with child care during COVID-19
Trust in international cooperation: Emotional and cognitive trust complement each other over time
by Nelson Duenas, Claudine Mangen
Published by Critical Perspectives on Accounting
May 29, 2021
We unpack trust and its underlying emotional and cognitive dimensions over time, based on a case study of a Colombian human-rights NGO and its donors. The emotional trust dimension is anchored in the values and interests that the NGO and its donors share. The cognitive trust dimension is grounded in the control and reporting practices of the NGO and its donors. We highlight the dynamic nature of trust by showing how the emotional and cognitive dimensions shape trust over time as the NGO-donor relationship progresses. Depending on the relationship stage, trust can be grounded relatively more or less in its emotional and cognitive dimensions. Across the different stages of the relationship, the two trust dimensions are complements and reinforce one another. Our study highlights that trust in NGOs is not replaced by accountability, as accounting and civil society research argues. Instead, accountability and trust, especially its emotional dimension, are mutually constitutive.
"Say on Pay": A Wolf in Sheep's Clothing?
by Claudine Mangen and Michel Magnan
Published by Academy of Management Perspectives
January 1, 2012
This paper debates whether "Say on Pay" can fix executive pay. We argue that Say on Pay benefits executive pay when shareholders' voice offsets CEO power and mitigates directors' information deficiencies. We warn, however, that Say on Pay may raise two novel problems. First, executive pay may harm stakeholders whose interests differ from those of shareholders influential in pay setting. Second, boards may resist shareholders' intervention in pay setting and, as a result, manage compensation disclosures to ensure a passing shareholder vote. Consequently, Say on Pay may not only fail to remedy suboptimal pay but also legitimize it.
The challenge of sustaining organizational hybridity: The role of power and agency
by Claudine Mangen and Marion Brivot
Published by Human Relations
January 1, 2015
Hybrid organizations harbour different and often conflicting institutional logics, thus facing the challenge of sustaining their hybridity. Crucial to overcoming this challenge is the identification process of organizational actors. We propose a theorization of how power relations affect this process. More specifically, we argue that an actor's power influences their own professional identity: an increase [decrease] in their power, via the heightened [diminished] control that this power provides them over organizational discourse, boosts [threatens] their identity. Our theorization has implications for the longevity of a newly adopted logic within an organization. If the new logic modifies incumbent power relations, the identities of (formerly and newly) powerful individuals are influenced, which may lead these individuals to promote or resist the new logic, thereby affecting the odds that the logic will survive within the organization. We illustrate our theorization with a case study in a professional service firm. Our study contributes to nascent research on hybrid organizations by emphasizing the role of power and agency in the longevity of hybridity.
URL: https://journals.sagepub.com/doi/full/10.1177/0018726714539524
Implications of Economic Shocks for CEO Performance Evaluation
by Claudine Mangen
Published by European Accounting Review
May 11, 2016
I study the implications of economic shocks for objective and subjective CEO performance evaluation. A shock perturbs pay-setting parties' information about the firm and the CEO. I argue that pay-setting parties then lack information they need for evaluating the CEO objectively, and de-emphasize objective CEO performance evaluation in favor of subjective CEO performance evaluation; over time, pay-setting parties become better informed about the firm as well as the CEO, and increasingly use again objective CEO performance evaluation. My evidence, which uses data on objective and subjective CEO performance evaluation in US executive pay between 1992 and 2013, is consistent with my argument.
URL: https://www.tandfonline.com/doi/full/10.1080/09638180.2016.1175363?journalCode=rear20
Understanding student motivations in the auditing/accounting programs: An exploratory research
by Claudine Mangen, Aude Deville, Véronique Pérès
Published by Finance, Contrôle et Stratégie
March 3, 2017
This article is based on a collection of data from French students in the accounting / auditing sectors to analyze their priority motivations for career choices. We are particularly interested in studying their motivations which could be from pecuniary nature versus inherent in concerns about responsibility and professional representation since, because of their future status, these students will be the guarantors of the faithful image, the objectivity of financial information and ethical behavior. The well-known case of Enron shows that this question is particularly sensitive and current. Our research finds its foundations within a sociological framework.
Biography
Professor Claudine Mangen is the RBC Professor in Responsible Organizations at Concordia University in Montreal, Canada. Her research focuses on organizational governance and how it is related to organizational practices, including disclosures. She is currently exploring how gender and financialization are woven into organizational governance and what these interrelations imply for disclosures. Her work has been published in leading academic journals, including the Journal of Accounting & Economics, Journal of Accounting Research, Critical Perspectives on Accounting, European Accounting Review, Contemporary Accounting Research and Human Relations. Her research has been funded by the Social Sciences and Humanities Research Council of Canada. She regularly presents her work at academic conferences and workshops, blogs about it, and shares it through media, including at The Conversation.
Over her career, Professor Mangen has taught "Disclosures of (Ir)responsible Organizations" to Ph.D. students, "Corporate Finance" to MBA students, "Accounting Theory" to undergraduate students.
Professor Mangen received a Ph.D. in Business Administration from the University of Rochester in the USA and a Master's in Finance from the University of Lausanne in Switzerland. She is an avid reader and practices yoga.