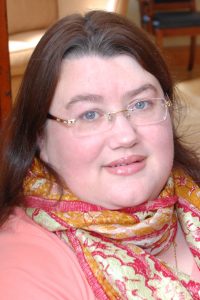 Coady Institute keeps pace with future
Biography
Eileen Alma is the Director of the International Centre for Women's Leadership at Coady Institute, heading capacity-building programs for women working in the non-profit sector in Canada and globally; including First Nations, Métis, and Inuit women. She has more than 25 years of interdisciplinary experience in program development and management, and international development research and practice.
Alma's focus is on gender equality and women's empowerment – political, economic, social and legal – which are considered key to addressing poverty and inequalities, both locally and globally. Her work has covered several fields, including: women's rights and citizenship; gender justice; peace-building, conflict analysis and post-conflict reconstruction; migration and diaspora engagement; decentralization, local power and access to services; governance and state-building; and land access and rights. She has worked extensively with individuals, organizations and networks globally; especially in Africa, the Middle East, and Southeast Asia.
Prior to joining Coady Institute, Alma worked with the International Development Research Centre (IDRC) where she was a Program Officer in the Social and Economic Policy Program Area for several years, focusing on women's rights and citizenship, as well as peace, conflict and development. She holds a Master's Degree in Conflict Analysis and Management (ethno-political) from Royal Roads University, and a Master's Certificate in Project Management from Royal Roads University.