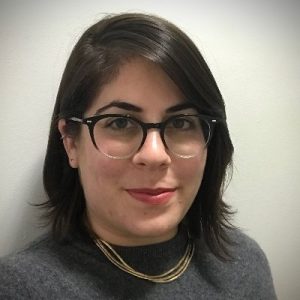 'Should I vote strategically?' It's a question many voters face every time an election rolls around. Here's how strategic voting works and how Canada's electoral system incentivizes it.
There was plenty of talk about strategic voting during the federal election campaign. The Agenda looks at if and how it played a role in the election outcome.
Amara Possian, Leadnow's elections campaign manager says her group's volunteers asked voters to promise to vote for the candidate who Leadnow's research and polling suggested would be most likely to defeat a Conservative rival.....the long-term objective of Vote Together is to make strategic voting obsolete by replacing Canada's winner-take-all system.
October 9, 2015. Campaign Manager Amara Possian on Power & Politics after Vote Together's first round of candidate endorsements.
Both StrategicVoting.ca and VoteTogether.ca are running campaigns to try to coordinate the efforts of "progressive voters" to unseat the federal Conservatives. The Agenda examines if strategic voting changes the outcome of the election in ridings where the combined Liberal/NDP/Green vote outweighs support for the Conservative candidate but none of the individual progressive candidates have sufficient support to come first in a four-way race.
What Comes Next: COVID-19 long-haulers adapt to new normal
Biography
Amara Possian is a campaigner, educator, and facilitator with over a decade of experience helping groups take collective action. She's a professor in Seneca College's Government Relations program and manages Canada campaigns at the global climate organization, 350.org. During the 2015 and 2019 elections, she led Vote Together (Leadnow) and Our Time (350.org)'s groundbreaking third party campaigns.
Possian has worked at the local, national, and international level with a wide range of organizations pursuing a wide range of strategies for change. She has also trained and coached thousands of people in strategy, campaigning, and community organizing.
Possian builds political and grassroots leadership in service of tackling climate change, racism, and inequality. She is a participant in the 2020 Governor General's Canadian Leadership Conference.