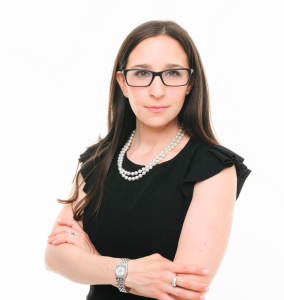 Lisa Feldstein
Principal Lawyer / Health Lawyer / Adjunct Professor, Lisa Feldstein Law Office PC / York University (Faculty of Health)
Health law, family health law, reproductive law, surrogacy, fertility law, sperm donation, egg donation, family caregivers, legal advice for family caregivers, mental health law
Health Lawyer Lisa Feldstein joins us to discuss the Wettlaufer inquiry and how to prevent it from happening again.
CBC - Ottawa MorningRadio/Podcast
URL: https://www.cbc.ca/player/play/2686398621
Lisa Feldstein was interviewed as a health law expert in a story of a disgraced Quebec dentist practicing as a chiropodist in Ottawa.
Lisa's interview begins at 3 minutes and 30 seconds into the story.
Getting psychiatric care for loved one can be challenging for families
Ontario's top court dismisses brain death case but stops short of ruling on key issue
Video game addiction merits mention by Consent and Capacity Board
Introduction to Health Law in Canada
by Lordian Hardcastle (with chapters by Lisa Feldstein, Jacob Shelley and Tess Sheldon)
Emond Publishing
February 9, 2020
978-1-77255-408-3
"Introduction to Health Law in Canada provides insights into a wide array of legal issues that those working in health care services, administration, and health policy will encounter throughout their careers. Because those working in the health system often lack legal training, this text has been written in an accessible manner and includes explanations of legal concepts and terms."
Lisa Feldstein wrote the Reproductive Health Law chapter.
Access to Assisted Conception: A Call for Legislative Reform in Light of the Modern Family (Susan Doe v. Attorney General of Canada)
by Lisa Feldstein
Published by Canadian Journal of Family Law
This paper explores the impact of laws regarding assisted conception and the discriminatory effect these laws have in light of non-traditional family forms. Specifically, it considers the Processing and Distribution of Semen for Assisted Conception Regulations and how these regulations serve to exclude certain individuals who do not fit into the "traditional" nuclear family model. The author
critiques the judgement of Susan Doe v. Attorney General of Canada and calls for legislative reform in order for the laws to accurately reflect realities of the family in the 21st century.
URL: https://heinonline.org/HOL/LandingPage?handle=hein.journals/cajfl26&div=10&id=&page=
"Death Panels" as Facilitators of Access to Justice
by Lisa Feldstein and Mitchell Rattner
Published by The Advocates' Quarterly
March 1, 2016
Biography
Lisa Feldstein is a health lawyer in the Greater Toronto Area and an adjunct professor at York University in Toronto. She is the owner and founder of Lisa Feldstein Law Office Professional Corporation, an innovative law firm that focuses on Family Health Law™. She has helped hundreds of clients create and protect their families. Prior to opening her own firm, Feldstein worked at a health law boutique in Toronto. She received her legal training at Osgoode Hall Law School, where she subsequently taught negotiation for six years. She has been featured as an expert in the areas of mental health law, surrogacy, and elder law. She has appeared in magazines and newspapers such as Maclean's, Italian Vanity Fair, and the National Post. Feldstein has been interviewed on television, radio, and podcasts. Some notable appearances include CBC's The Current, CTV's Your Morning and Global News. She currently has a column in the Lawyer's Daily, a national publication for lawyers.
Additional Titles and Affiliations
Law Society of Ontario
Lisa Feldstein is a member in good standing with the Law Society of Ontario.