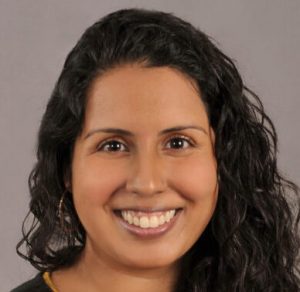 Dr. Taslim Alani-Verjee
Clinical Psychologist, Founder and Director, Silm Centre for Mental Health
clinical psychology, mental health, stigma, equity, mental illness, anti-oppression, how systems of oppression impact mental health, barriers to mental health support, intimate partner violence in racialized and marginalized communities, body image, well-being
In late April, the news of a New York doctor taking her own life by suicide raised concerns about how much mental health support front-line workers were receiving as they battle the COVID-19 pandemic. Now, not only are experts looking into how much the coronavirus has affected the mental health of front-line workers, but hospitals and organizations are beginning to offer more mental health support to workers as they try and flatten the curve of the COVID-19 virus.
In an effort to slow down the spread of COVID-19, many people are working from home and practising physical distancing. This has more people using video-calling apps for work and their personal lives. But as weeks go by in isolation, some people are finding it exhausting to keep up with their daily video calls. Experts suggest listening to your body and assessing which virtual interactions and how many of them make you feel positive emotions before cutting down on the ones that bring about negative feelings.
The first in a series of webinars--Dr. Taslim Alani-Verjee will walk us through how to manage our anxiety and take care of ourselves during this new and confusing time. All are invited.
In this webinar, Dr. Taslim Alani-Verjee, Registered Clinical Psychologist, will walk us through ways that we can take care of ourselves and increase our productivity while working from home.
Should I Snitch On People Breaking Social Distancing Rules?
Should I Exclude My Rule-Breaking Friends From Distanced Hangouts?
Biography
Dr. Taslim Alani-Verjee is a clinical psychologist living in Toronto, Ontario. Recognizing social injustices and inequities brings Alani-Verjee's understanding of anti-oppression, intersectionality, and social justice. She is the Founder and Director of Silm Centre for Mental Health, a community- and social justice-oriented practice that seeks to make mental health services and education more equitable. Silm Centre for Mental Health offers accessible mental health services ensuring cultural competence excellence. It also offers a sliding scale fee structure and re-invests part of their net profits into the community.
Alani-Verjee has worked on developing mental health programs, policies, and strategies. She has engaged in research around intimate partner violence, disordered eating and body image, experiences of stigma and mental illness, and factors affecting adolescent mental health. She regularly facilitates workshops and engages in public speaking related to mental health and well-being. She teaches at the Ontario Institute for Studies in Education (OISE) of the University of Toronto, at Lakehead University, and at Adler Graduate Professional School. She is an Adjunct Faculty Member at Lakehead University and at Adler Graduate Professional School.
Additional Titles and Affiliations
University of Toronto - OISE
Lecturer
Adler Graduate Professional School
Adjunct Faculty Member
Lakehead University
Adjunct Faculty Member
Silm Centre for Mental Health
Founder and Director of Silm Centre for Mental Health
Clinical Psychologist