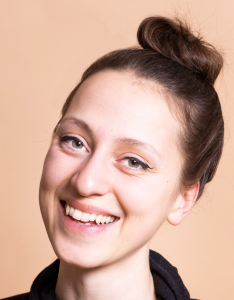 As of 15 September 2020, there were 29,155,581 confirmed cases of the SARS COVID-19 virus around the world, including 926,544 deaths (according to the World Health Organization). As the pandemic enters its ninth month, scientists around the world continue work to understand how the virus operates and why it affects many people differently. Meanwhile biochemists race to develop an antidote to the virus, which will likely come in the form of a vaccine. This panel explores how vaccines are made and the ethical questions that arise from rushing a vaccine and mandating inoculations.
Canadian Science Policy Conference 2019, Ottawa.
Alice Fleerackers, Researcher at Scholarly Communications Lab. interviewed by CSPC team member, Alexander Kostenko.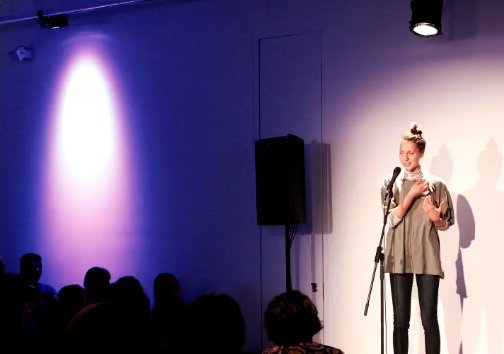 Part 1: Stories of Bodies
Interview with Viewpoints Radio on vaccine hesitancy
My parents were against vaccines. Getting immunized as an adult shouldn't have been so hard
Globe and Mail, February 23, 2020Print
URL: https://www.theglobeandmail.com/opinion/article-my-parents-were-against-vaccines-getting-immunized-as-an-adult/
For many people, getting a vaccine is a minor irritation: a brief moment of discomfort in the school auditorium in childhood, or an added travel cost, an extra hassle that is soon forgotten. But for me, choosing to get vaccinated was one of the hardest decisions I've ever made. I am the child of two very smart, very loving vaccine hesitant parents – parents who raised me to fear what they saw as a risky, potentially life-threatening medical procedure. In this essay, I share the challenges I faced in deciding to finally become vaccinated, as well as commentary on vaccine hesitancy, misinformation, the role of scientific evidence in public life.
Communicating Scientific Uncertainty in an Age of COVID-19: An Investigation into the Use of Preprints by Digital Media Outlets
by Alice Fleerackers, Michelle Riedlinger, Laura Moorhead, Rukhsana Ahmed & Juan Pablo Alperin
Published by Health Communication
January 3, 2021
In this article, we investigate the surge in use of COVID-19-related preprints by media outlets. Journalists are a main source of reliable public health information during crises and, until recently, journalists have been reluctant to cover preprints because of the associated scientific uncertainty. Yet, uploads of COVID-19 preprints and their uptake by online media have outstripped that of preprints about any other topic. Using an innovative approach combining altmetrics methods with content analysis, we identified a diversity of outlets covering COVID-19-related preprints during the early months of the pandemic, including specialist medical news outlets, traditional news media outlets, and aggregators. We found a ubiquity of hyperlinks as citations and a multiplicity of framing devices for highlighting the scientific uncertainty associated with COVID-19 preprints. These devices were rarely used consistently (e.g., mentioning that the study was a preprint, unreviewed, preliminary, and/or in need of verification). Less than half of the stories we analyzed contained framing devices emphasizing uncertainty. Outlets in our sample were much less likely to identify the research they mentioned as preprint research, compared to identifying it as simply "research." This work has significant implications for public health communication within the changing media landscape. While current best practices in public health risk communication promote identifying and promoting trustworthy sources of information, the uptake of preprint research by online media presents new challenges. At the same time, it provides new opportunities for fostering greater awareness of the scientific uncertainty associated with health research findings.
URL: https://www.tandfonline.com/doi/full/10.1080/10410236.2020.1864892
Framing science: How opioid research is presented in online news media
by Lisa Matthias, Alice Fleerackers, and Juan Pablo Alperin
Published by Frontiers in Communication
September 30, 2020
Popular news media play an instrumental role in shaping public perception of issues like the opioid crisis. Using a detailed coding instrument, we analyzed how opioid-related scholarly publications were covered in 149 news stories published by nine major US and Canadian online news outlets at the height of the crisis. We find that a small proportion of available studies receive coverage, mostly within issue-focused rather than science communication news stories. While most studies are framed as established "facts," stories rarely provide sufficient information for news consumers to critically evaluate the validity of the research. Potential implications for science communication and public perception of the opioid crisis are discussed.
URL: https://www.frontiersin.org/articles/10.3389/fcomm.2020.00064/full
You-niversity? Perceptions on the public effectiveness of university knowledge production
by Alice Fleerackers & Carina Albrecht
Published by Public Philosophy Journal
July 8, 2020
Initiatives, such as Open Access, citizen science, and publicly-engaged scholarship, are changing the nature of academic life, pushing university faculty to reconsider their relationship to the community(ies) within which they live and work. But in the conversation about public scholarship, who represents the voice of the public? Are those outside of the university satisfied with how higher education institutions engage their communities? Do they feel they can access and contribute to the knowledge produced at universities? And how do their expectations about university-community collaboration align with those of faculty members? We explore these questions and others through two surveys—one directed at faculty, one at members of the public—to better understand how these distinct groups view the changing role of the university in public life. We find evidence that members of both university faculty and the public support the idea of university-community collaboration in theory—with both groups acknowledging numerous potential benefits for society and for academia—but struggle when putting it into practice. We conclude by discussing some of the potential barriers that prevent successful community-university engagement.
URL: https://publications.publicphilosophyjournal.org/record/?issue=6-18-224912&kid=6-15-224914
Biography
Alice Fleerackers holds a Master in Publishing and is currently pursuing an interdisciplinary PhD in science communication. Her research explores how health research is portrayed online; both in the news and on social media. She is a freelance writer covering health, science, and psychology. Fleerackers is also the research officer at the nonprofit, Art the Science, where she studies the role of art in the public communication of science.