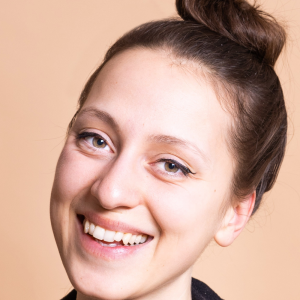 Canadian Science Policy Conference 2019, Ottawa.
Alice Fleerackers, Researcher at Scholarly Communications Lab. interviewed by CSPC team member, Alexander Kostenko.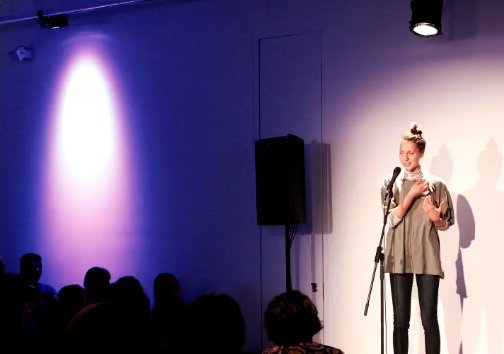 Part 1: Stories of Bodies
Interview with Viewpoints Radio on vaccine hesitancy
My parents were against vaccines. Getting immunized as an adult shouldn't have been so hard
Globe and Mail, February 23, 2020Print
URL: https://www.theglobeandmail.com/opinion/article-my-parents-were-against-vaccines-getting-immunized-as-an-adult/
For many people, getting a vaccine is a minor irritation: a brief moment of discomfort in the school auditorium in childhood, or an added travel cost, an extra hassle that is soon forgotten. But for me, choosing to get vaccinated was one of the hardest decisions I've ever made. I am the child of two very smart, very loving vaccine hesitant parents – parents who raised me to fear what they saw as a risky, potentially life-threatening medical procedure. In this essay, I share the challenges I faced in deciding to finally become vaccinated, as well as commentary on vaccine hesitancy, misinformation, the role of scientific evidence in public life.

To post, or not to post? Questions for social media journalists
The Startup, February 6, 2020Online
URL: https://medium.com/swlh/to-post-or-not-to-post-5fcfbbc81a8b
The rise of social media has profoundly changed the way we get our news. To stay relevant in this competitive online landscape, journalists need a different approach to their work — one that balances social savviness with journalistic rigour. But while this new model of journalism offers exciting opportunities, it also raises pressing questions. In this article, I take a look at a few of these questions, and how they affect your work as a journalist: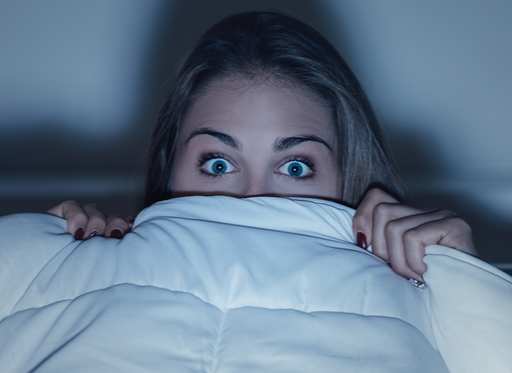 Let's Talk About Our Health Anxiety Over COVID-19
Nautilus Magazine, April 2, 2020Online
URL: http://nautil.us/issue/84/outbreak/lets-talk-about-our-health-anxiety-over-covid_19
The hint of a headache at your temples, an itch at the back of your throat, a fever so slight you barely feel it. You know that it's probably nothing, but, still, part of you wonders: Could it be? In this new reality where quarantine is a daily reality and even a trip to the grocery store could prove life-threatening, many of us are experiencing health anxiety. In this article, I share evidence-based advice for staying healthy and happy during the COVID-19 crisis.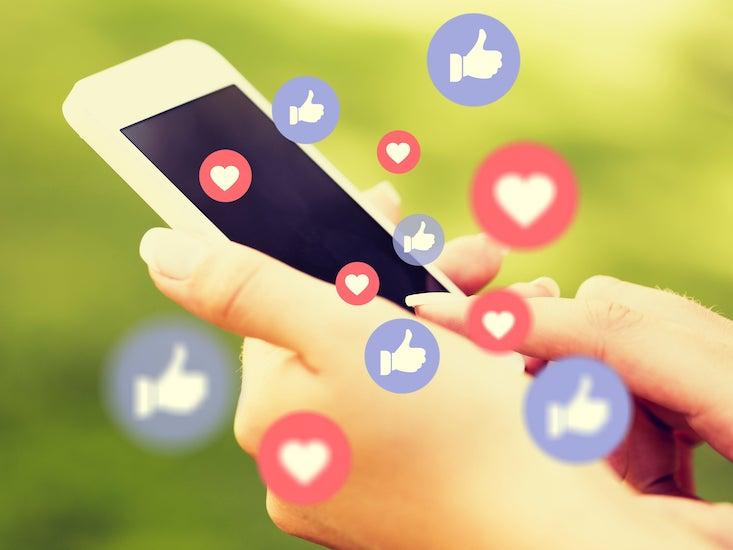 Scientists Can Predict Your Job By Your Social-Media Personality
Nautilus Blog, March 6, 2020Online
URL: http://nautil.us/blog/scientists-can-predict-your-job-by-your-social_media-personality
For many of us, finding the "right" career can feel like an impossible feat. While career tests can help, they're no magic bullet. Most, like the one my sister took, rely on self-report surveys, which are not only time consuming, but can also be faked. In this article, I profile a new research study offering an alternative to the imperfect career test: the Twitter feed. The researchers applied machine-learning approaches to Twitter data to offer what they describe as a "21st-century approach to matching one's personality with congruent occupations."
Framing science: How opioid research is presented in online news media
by Lisa Matthias, Alice Fleerackers, and Juan Pablo Alperin
Published by SocArXiv
July 23, 2019
Through their coverage and framing, popular news media play an instrumental role in shaping public perception of important issues like the opioid crisis. Using a detailed coding instrument, we analyzed how opioid-related research was covered by US and Canadian online news media in 2017 and 2018, at the height of the crisis. We find that opioid-related research is not frequently mentioned in online news media, but when it is, it is most often framed as valid, certain, and trustworthy. Our results also reveal that the media predominantly present research findings without context, providing little information about the study design, methodology, or other relevant details—although there is variability in what kind of news stories mention opioid-related research, what study details they provide, and what frames they use. Potential implications for the future of science communication and science journalism, as well as the public perception and understanding of science, are discussed.
You-niversity? Perceptions on the public effectiveness of university knowledge production
by Alice Fleerackers & Carina Albrecht
Published by Public Philosophy Journal
July 8, 2020
Initiatives, such as Open Access, citizen science, and publicly-engaged scholarship, are changing the nature of academic life, pushing university faculty to reconsider their relationship to the community(ies) within which they live and work. But in the conversation about public scholarship, who represents the voice of the public? Are those outside of the university satisfied with how higher education institutions engage their communities? Do they feel they can access and contribute to the knowledge produced at universities? And how do their expectations about university-community collaboration align with those of faculty members? We explore these questions and others through two surveys—one directed at faculty, one at members of the public—to better understand how these distinct groups view the changing role of the university in public life. We find evidence that members of both university faculty and the public support the idea of university-community collaboration in theory—with both groups acknowledging numerous potential benefits for society and for academia—but struggle when putting it into practice. We conclude by discussing some of the potential barriers that prevent successful community-university engagement.
URL: https://publications.publicphilosophyjournal.org/record/?issue=6-18-224912&kid=6-15-224914
Biography
Alice Fleerackers holds a Master in Publishing and is currently pursuing an interdisciplinary PhD in science communication. Her research explores how health research is portrayed online; both in the news and on social media. Alice is also a freelance writer covering health, science, and psychology, and the research officer at the nonprofit, Art the Science, where she studies the role of art in the public communication of science.