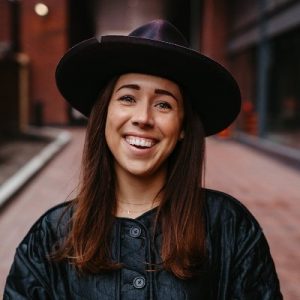 Even amidst a global pandemic, access to skilled talent remains the greatest asset and challenge to any business. Join Marianne Bulger, CEO of Prospect, to discuss the state of talent demand, and loss, in our national workforce, and what Prospect's job market data is telling us about where we might be headed as an innovation economy.
The State of Startup Talent: Q1 to COVID-19
by Prospect, BDC Capital
Published by Prospect
May 20, 2020
The demand for skilled talent has captured the nation's attention. With the arrival of COVID-19, we've sharpened our focus. This report explores the live state of talent demand at Canadian startups and the growing impact of COVID-19 on job creation.
Biography
Marianne Bulger is an impact-driven network and brand specialist with a people-first philosophy. She has combined professional leadership in the tech innovation industry with an academic foundation in international human rights to work as a cross-functional leader in scaling startups. Be it brand, growth, design, product management, recruitment, partnerships, sales, graphic design, data science, people relations, business operations, or even web development -- Bulger has done it. She delivers holistic projects, fuels dynamic teams, and helps bring meaningful products to market.