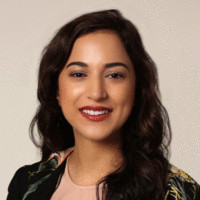 https://www.youtube.com/watch?v=_syP_rzyUkQ&feature=youtu.be
Principal Des Rosier's guests will be Shireen Salti and Ola Mohajer from the Canadian Arab Institute, who will join us to share their research on history, migration patterns, and civic engagement, as well as challenges faced by newcomers to Canada. The conversation will highlight the various contributions members of the Arab community have made — and continue to make — to the life of our country.
The discussion included a number of tips on how to apply for government funding, access credible resources, and support newcomers across Canada.
Calls for leaders to address racism in Canada
Nonprofit sector is essential and at risk of financial devestation
All Hands on Deck: It's Time to Allow Internationally-Trained Physicians to Join the Fight
Foreign-trained doctors are untapped resource in pandemic fight
Diversity, inclusion minister should act as 'catalyst' with cross-ministerial power, say advocates
Biography
Shireen Salti is the Interim Executive Director at the CAI, providing organizational, operational, fundraising, and programmatic leadership and oversight to further CAI's mission. She has worked in the Ontario Public Service, the Legislative Assembly of Ontario, and Council of Ontario Universities in various policy positions. She has volunteered with the Canadian Arab community over the years, supporting the resettlement of newcomers in the GTA. Salti is a graduate of York University and has a BA Honours in Business and Society, a Masters in Public Policy, Administration and Law, and a Graduate Diploma in Judicial Administration.