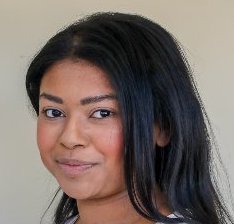 Looking to fight anti-Blackness? Take action at work.
Access is not the same as use
Cassie Myers and Lunaria — Advocating for Corporate Diversity and Inclusion
Biography
Cassie Myers is a University of Waterloo Alumna and community builder. She completed her thesis on how people learn gender, and applied her research to found Lunaria Solutions, a diversity and inclusion technology company. As an equity advocate, Myers is a Women's March Canada 2019 organizer, 2020 Technovations mentor, and Sexual Assault Support Centre volunteer.
Past Talks
Panel: Is innovation inclusive?
Waterloo
MEDA Breakfast, D&I in faith based organisations
[/types], April 23, 2020
Diversity@Work Conference
[/types], September 20, 2019
Womxn In Data Science 2020
Toronto