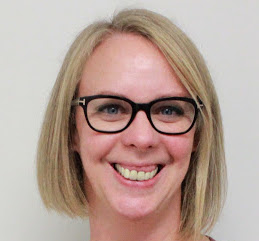 September 13, 2019
In this episode of 60 Seconds, Valerie Walker, Executive Director or the Business/Higher Education Roundtable congratulates Bombardier for its commitment to provide 1000 paid internship positions in Canada for 2019-2020.
Future Skills Centre and The Conference Board of Canada, October 12, 2020Radio/Podcast
URL: https://open.spotify.com/episode/701IvFFsEswLe3fzhfCxdf?si=-aksKhiNSGuMs6iOztZL9w
Canada ranks among the top countries in the world in terms of its rates of postsecondary education attainment as well as annual spending per postsecondary student. While a majority of education providers believe that our graduates are well-equipped for the workforce, a much lower proportion of students and employers share that belief. This points to a disconnect between the education and work worlds, one that could be bridged by incorporating real-world or experiential work into students' education. The Business + Higher Education Roundtable aims to do just that, by ensuring that 100% of Canadian postsecondary students participate in a form of work-integrated learning before graduation. In the fifth episode of Season 1 of the Future Skills Centre podcast, we speak to Valerie Walker (Business Higher + Education Roundtable), Matthew McKean (The Conference Board of Canada), and Kevin O'Meara (The Conference Board of Canada) to address some of these issues.
Val Walker, Executive Director of the Business/Higher Education Roundtable, named co-chair of the Future Skills Council
Budget 2019 promotes skills, scholarships and Indigenous student access
Future Skills Centre looks at scaling up best practices for Canada's workforce
Biography
Val Walker leads the Business + Higher Education Roundtable (BHER), which is a non-partisan, not-for-profit organization bringing together some of Canada's largest companies and leading post-secondary institutions. Since 2015, BHER has worked to harness the strengths of Canada's business and post-secondary education sectors to build opportunities for young Canadians, boost innovation, and drive collaboration. Beyond her work with BHER, Walker serves as co-chair of the Future Skills Council – a group established by the Government of Canada to advise on national and regional skills development and training priorities. She also speaks and advises regularly on innovation and talent. Prior to BHER, Walker was the Director of Policy at Mitacs. She holds a PhD from McGill University and is an alumna of the Government of Canada's Recruitment of Policy Leaders Program.