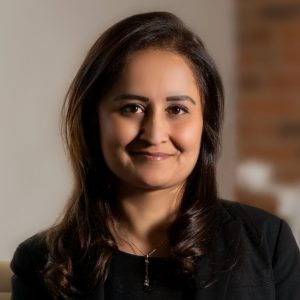 In this episode, Will and Lou speak to two individuals who have particular vantage points in the unfolding humanitarian crisis in Afghanistan. They speak to Waheeda Ekhlas Smith, the head of a Group of Five Sponsorship (G5) Sponsorship group and talk about the pain points encountered in the process that are only exacerbated by the current tragedy. Next, they speak to Hadia Samim, an astute advocate who works in human rights and development.
Waheeda Ekhlas Smith, Employment Lawyer, Smith Employment Law spoke at our recent Canadian Virtual Recruiters Conference. "Key Considerations and Changes in Employment Law"
City of Windsor votes to revoke vaccine policy
Refugees desperate to get to Canada facing waits as long as 4 years
Biography
Waheeda Ekhlas Smith is an experienced and compassionate Toronto employment lawyer. She has successfully represented both employees and employers in a variety of employment law matters.
Waheeda knows that no two cases are the same. She understands the intricacies of each case and aims for the best outcome. While striving for a speedy resolution before her clients' matters enter the courts, she is ready and willing to advance or defend their interests to the furthest extent necessary to achieve the most favourable outcome.
Prior to practicing as a lawyer, Waheeda worked as a legal assistant for many years, beginning at just 18 years old. This unique background has helped Waheeda develop an innate appreciation for the law and how it can help her clients when they need it most. Her clients feel comforted and confident in her direct yet compassionate approach.