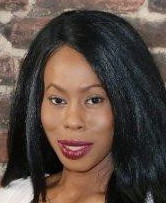 Aminka Belvitt
Senior Strategic Consultant, Belvitt Consulting Inc.
innovation, technology, diversity and inclusion, women's empowerment, women's economic empowerment, women's advancement and leadership, leadership development, barriers organizations put on women and women of colour, STEM development for girls, coding programs, STEM programs, politics, Canadian politics, international politics, diversity and inclusion in politics
Focus Montreal: For us Girls
Founder of For Us Girls - Aminka Belvitt - May 2018
Biography
Aminka Belvitt is a highly recommended international speaker, advocate, and senior strategic consultant. She has worked with Fortune 500 companies including PwC, Deloitte, SAP, Facebook, and Shopify to create and implement gender based, diverse policies, and organizational structural changes within their companies. She is also a UN Women Champion of Change, Goalkeeper with the Bill and Melinda GatesFounder, Young Leader with the World Economic Forum, and former Canadian parliamentary assistant, political advisor, and strategist. Belvitt advocates for full economic empowerment to transform the lives of underserved communities through the investment of technology and innovation. She has been featured on international and Canadian media platforms including Vanity Fair, BUILD Studio NYC, CBC, CTV, and Vero Magazine. Aminka often speaks on organizational transformative change, innovation and technology, women in STEM, international development, and gender and racial based equity and inclusion.