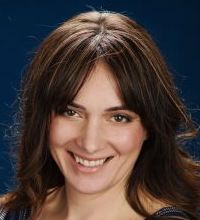 Julia Anderson
Chief Executive Officer, Canadian Partnership for Women and Children's Health (CanWaCH)
International development, global health, global health rights for women and children, global health issues, international development foreign policy issues, gender equality, human rights, non-profit sector, social movement, gender equality as social movement, Indigenous issues, Indigenous women's communities, organizational management, virtual organizational management, multilateral organizations global health advocacy, World Health Organization (WHO), childcare, workplace pay equity, domestic experience of Canadian women
A unique cooking tutorial and interview with Julia Anderson, CanWaCH's Acting Executive Director, Sarah MacIndoe, CARE Canada Program Manager and award-winning journalist Kimothy Walker on Canada's leadership role in improving nutrition around the world.
Biography
Julia Anderson is the Chief Executive Officer for the Canadian Partnership for Women and Children's Health (CanWaCH). With over 15 years of senior and executive level experience in international development, not-for-profits, civil society, human rights and gender equality, Anderson works closely with multiple stakeholders on international development policy-related issues, from Canadian and global decision-makers to young leaders.
In 2019, she spearheaded the shaping of a renewed collective vision by Canada's global health sector that resulted in a $14-billion, 10-year investment by the Government of Canada. In her role as CanWaCH CEO, she will continue to champion bold, innovative - and even disruptive - approaches to advancing the health and rights of women and girls around the world.
In 2020, amid the COVID-19 pandemic, Anderson has led calls for healthcare workers everywhere - in Canada and around the world - to be the first to receive the COVID-19 vaccine.
She holds a Master of Arts degree in Canadian and Indigenous Studies from Trent University and an Executive Certificate in Conflict Management from University of Windsor Law School.