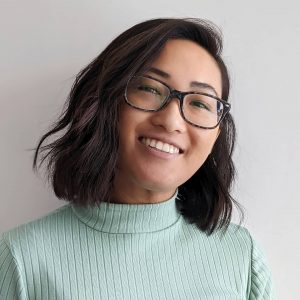 Is Wikipedia as 'unreliable' as you've been told? Experts suggest the opposite may be true
COVID-19: Is it too dangerous to ignore misinformation 'super spreaders'?
How do you spot and debunk misinformation? Experts chime in
What can lead to vaccine hesitancy and how can it be addressed?
Uniting Toronto science communicators: U of T alumni, students attend first-ever SciCommTO conference
Biography
Celia Du is a science communication specialist with extensive experience engaging various audiences with science. She has worked with the Royal Canadian Institute for Science, Science Rendezvous, the Royal Astronomical Society of Canada, Science Everywhere, and Indus Space Inc. With a background in Chemistry from McGill University and a Master's in Science Communication and Public Engagement from the University of Edinburgh, she is dedicated to improving science communication practices to bridge science and the public. She has led workshops and trained budding science communicators through the Royal Canadian Institute for Science, the SciCommTO Conference, Laurentian University's Science Communication program, the Canadian Science Policy Conference and Lotus STEMM.